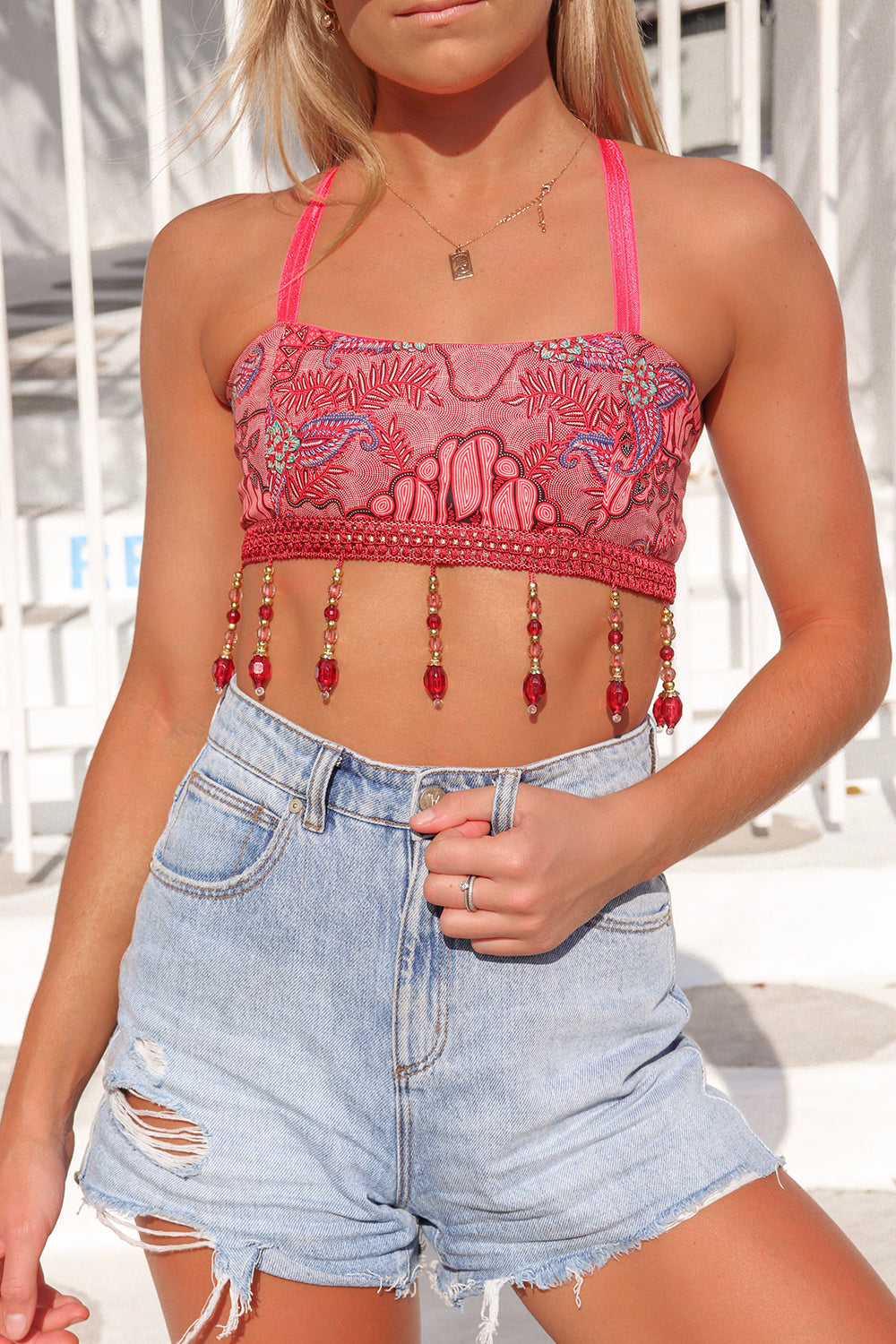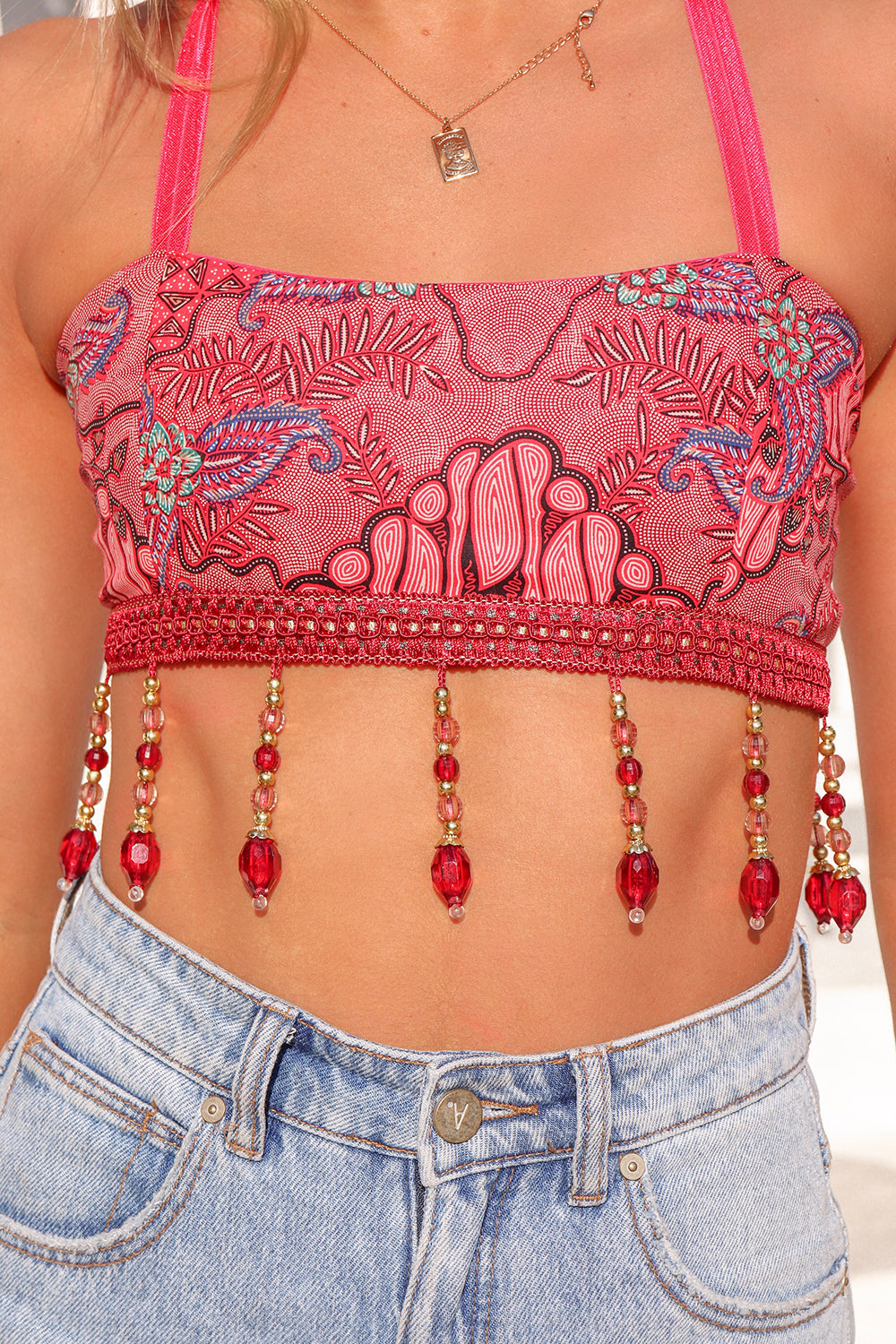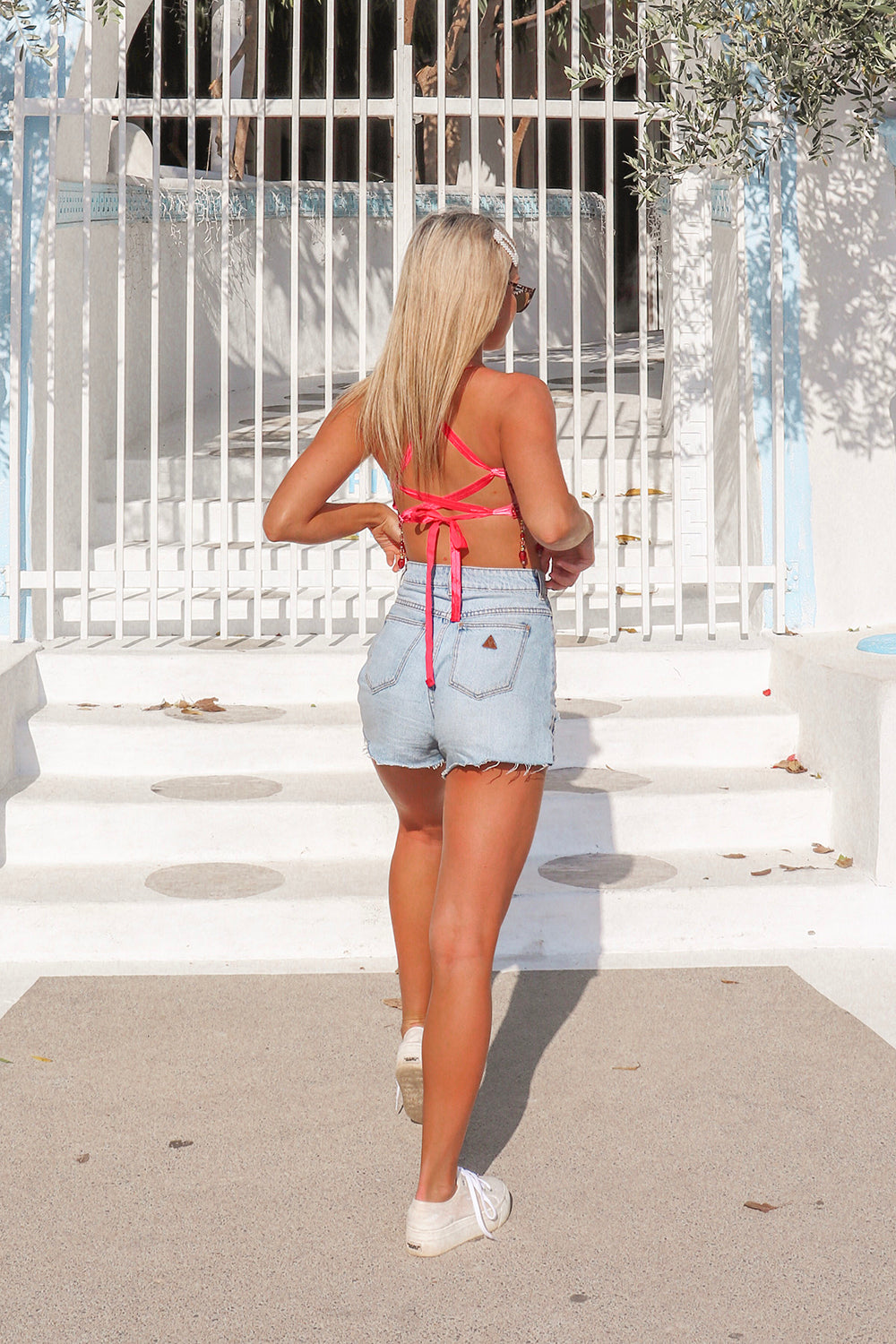 Bella Beaded Crop
$59.00
Or make 4 interest-free payments of $14.75 fortnightly with
More info Or make 4 interest-free payments of $14.75 fortnightly with
More info
The feature fabric is a lovely soft cotton with a full background of tiny dots. These are overlaid with leaves and a paisley print, beautifully fitted amongst a structured swirling design. The colours are a collection of amazing muted pinks.
The straps are a soft elastic, cross over and tie at the back for a snug fit.
The crop is fully lined for a comfortable fit.
Model wears size small. 
The woven trim with it's ruby and gold drop beads, certainly makes this georgeous crop really versatile. Easily paired with a linen pant or your favourite denim piece. It's all up to you!
Hand wash separately, and gently, in cold/warm water. Use a little mild laundry liquid. Gently swish your garment around in this water. 
Do not bleach or dry clean. Do not wring or twist the garment.
Rinse in clean water.
Gently roll up the garment to remove excess water.
Hang out in the shade to drip dry. Do not tumble dry.
If ironing, use a moderate setting, and do not iron over trims, or elastic loops and straps.