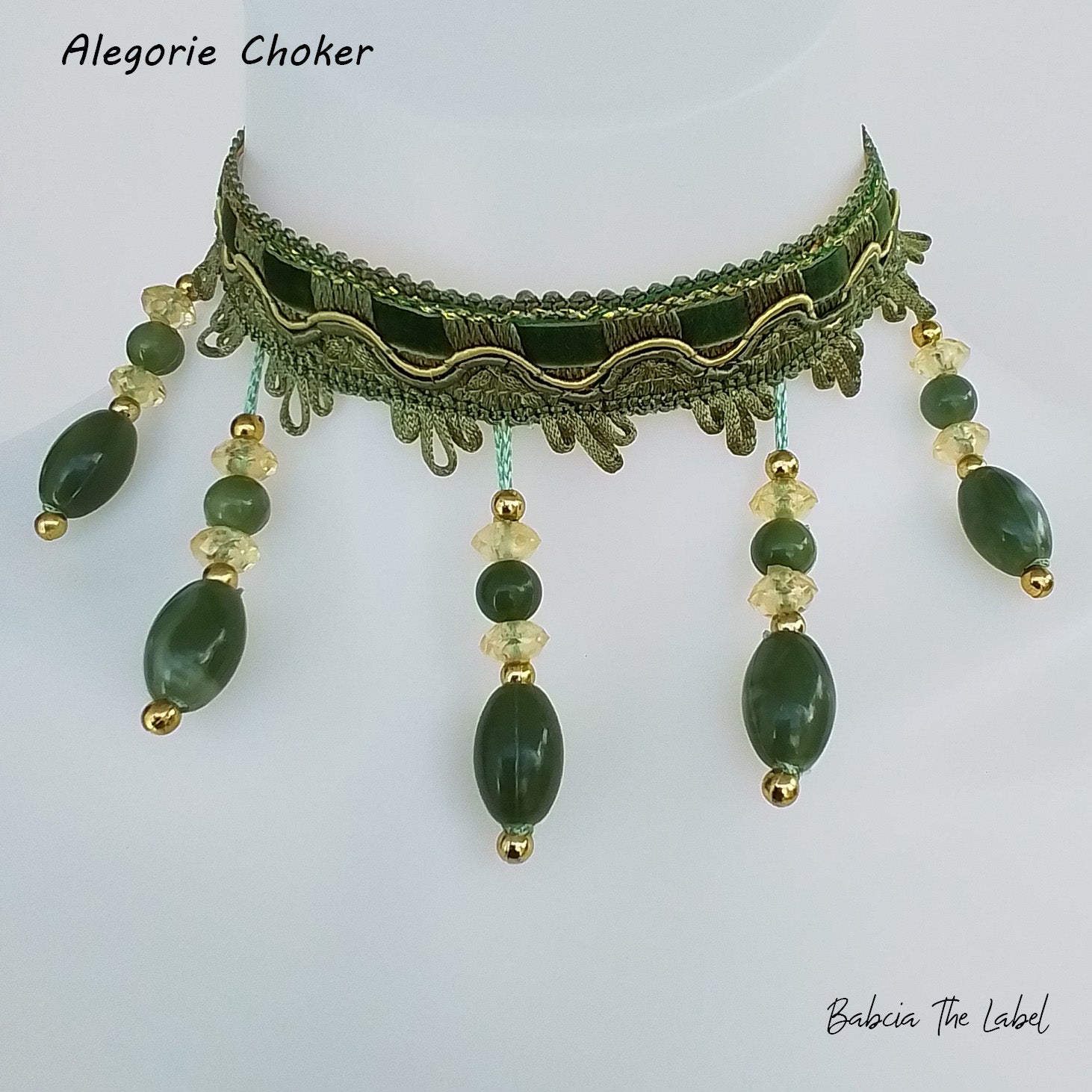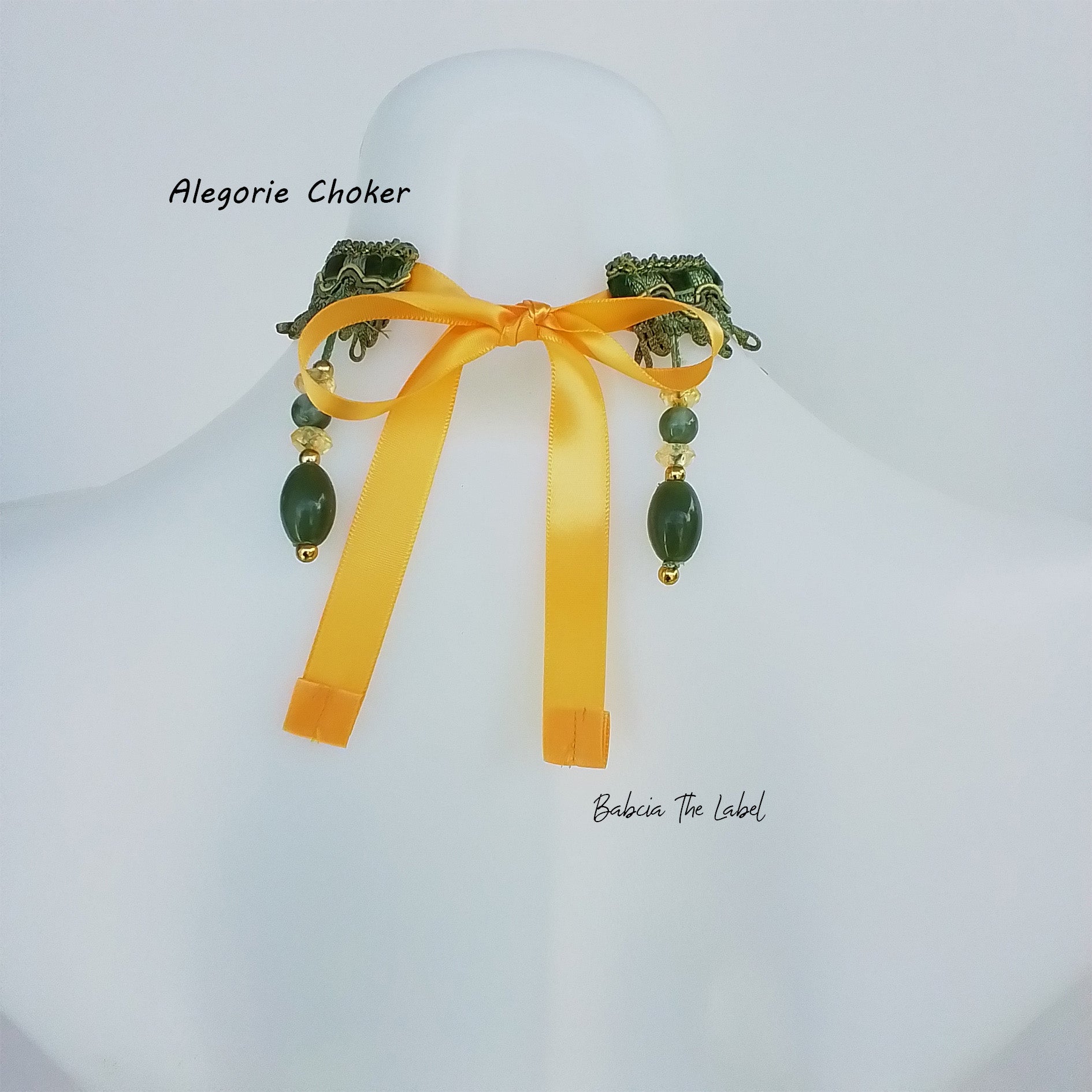 Alegorie Choker
$20.00
Or make 4 interest-free payments of $5.00 fortnightly with
More info Or make 4 interest-free payments of $5.00 fortnightly with
More info
22631
This gorgeous add on piece, completes the look for your Alegorie bralette or any other top that needs a lift.
The bralette trim, a rich emerald band, velvet ribbon, gold stitching, jade and gold drop beads, is the stand out feature of this beautiful choker. 
Soft yellow ties, co-ordinating with the bralette, make the back view of your outfit, vibrant.
 Choker Trim length 27cms.
Ribbon ties 27cms approx.
Height of trim from top to bottom bead 8cms.