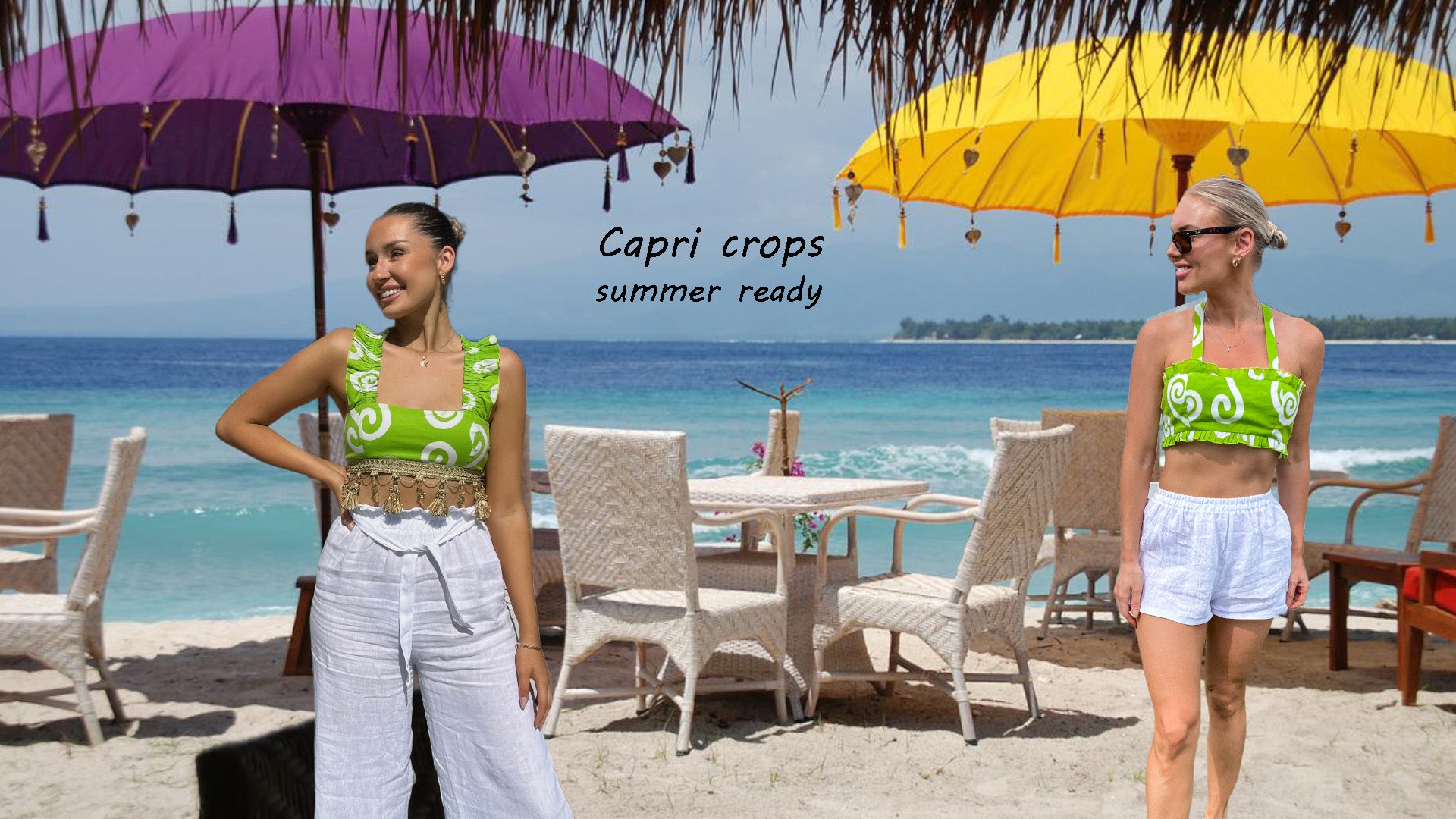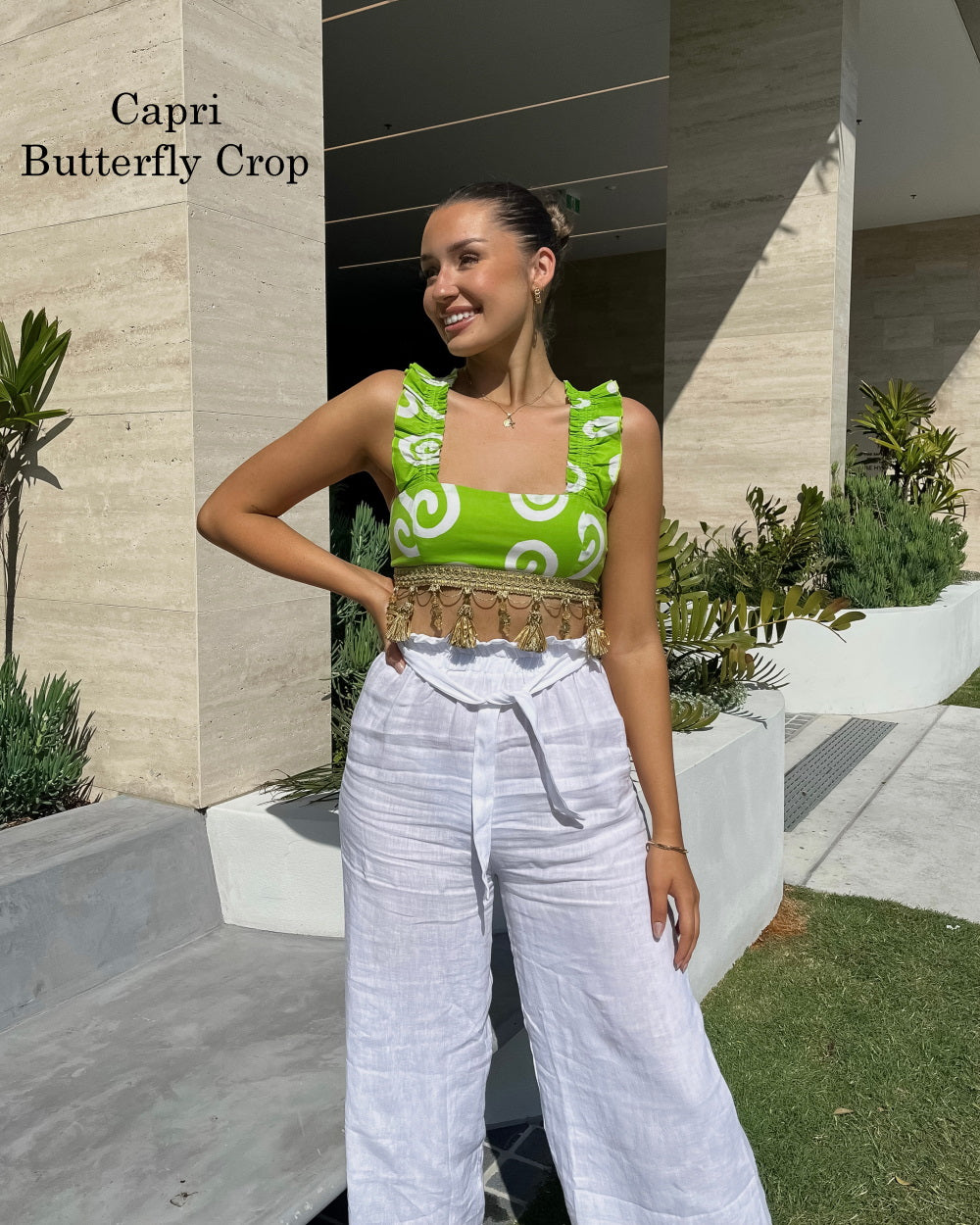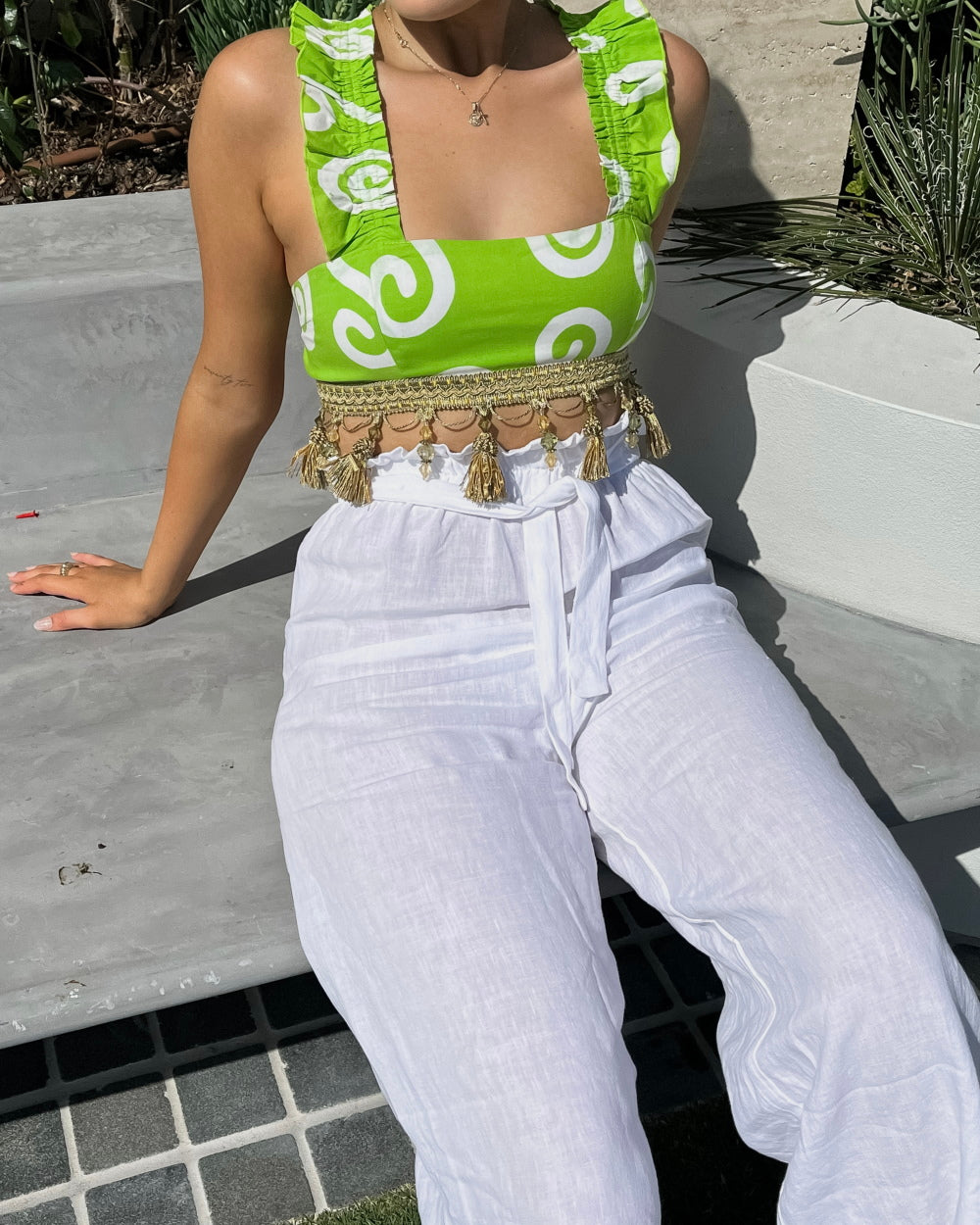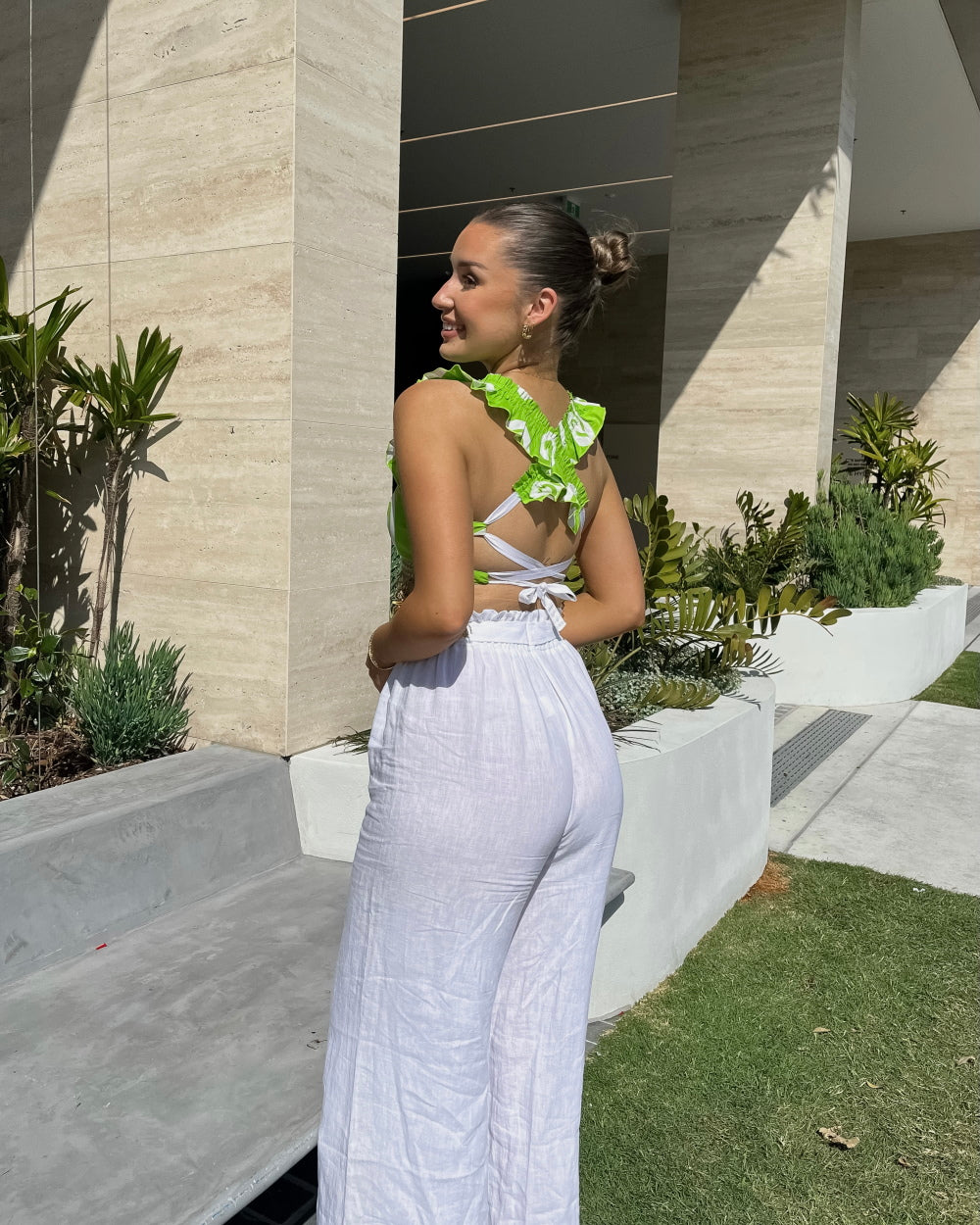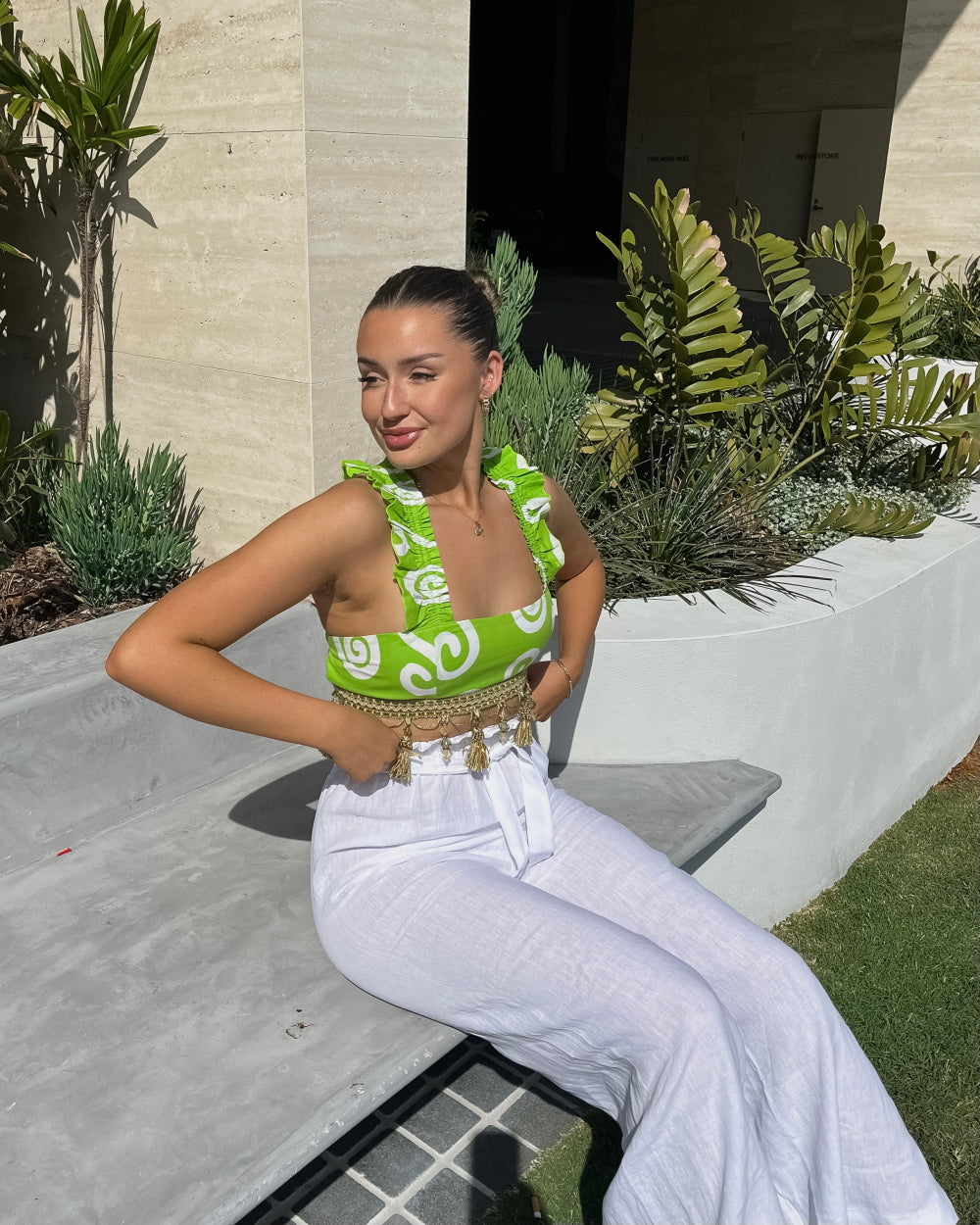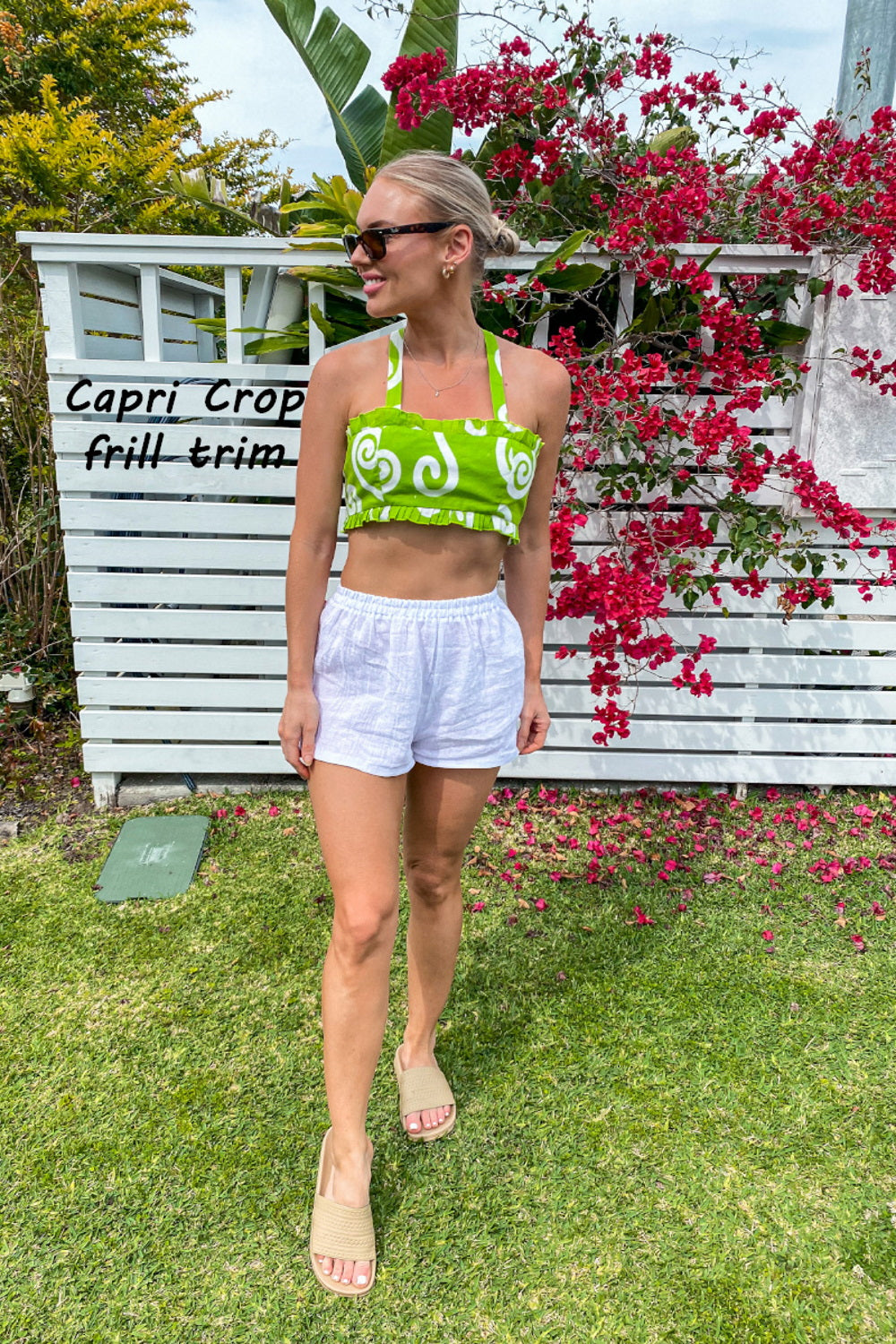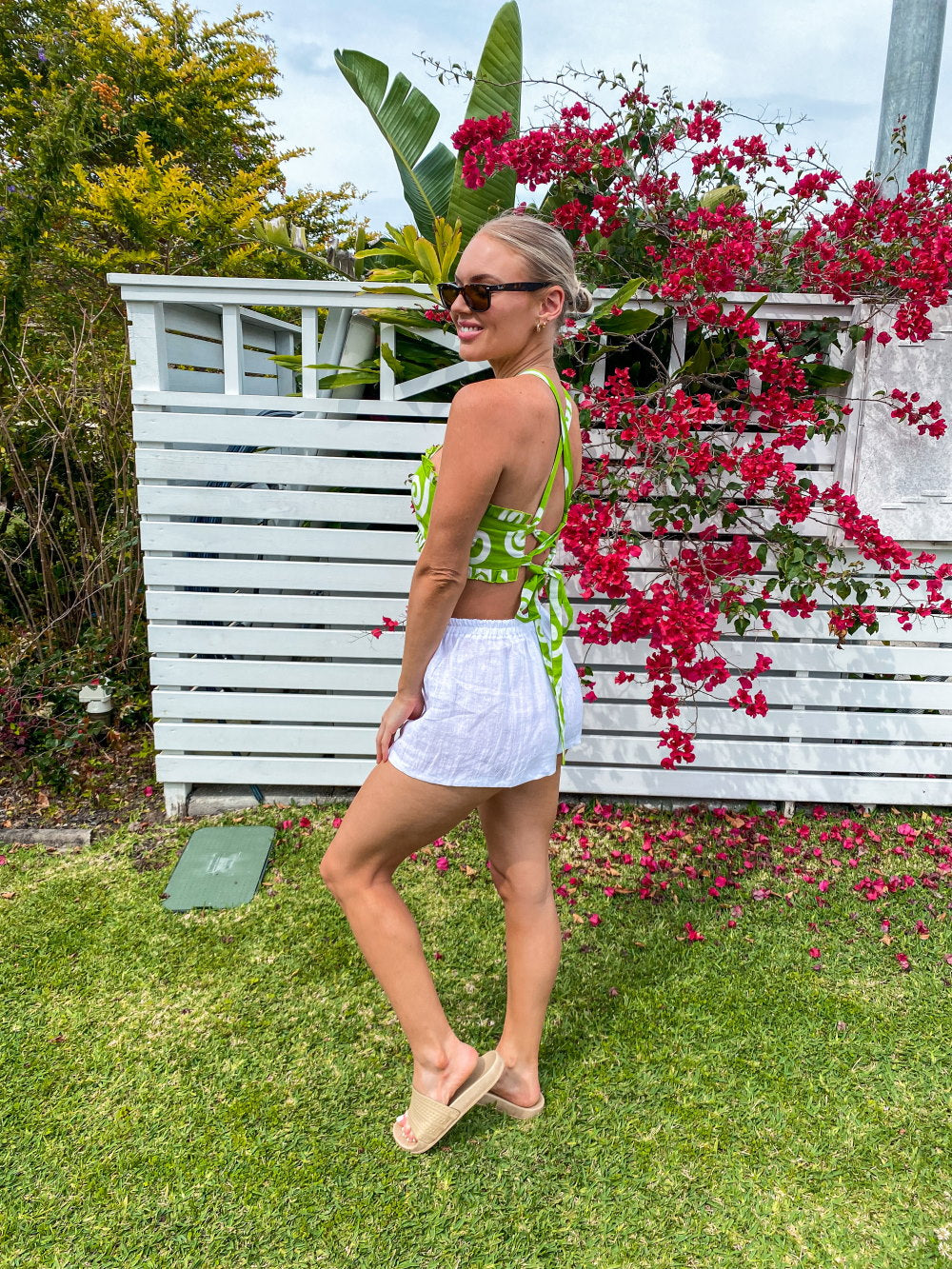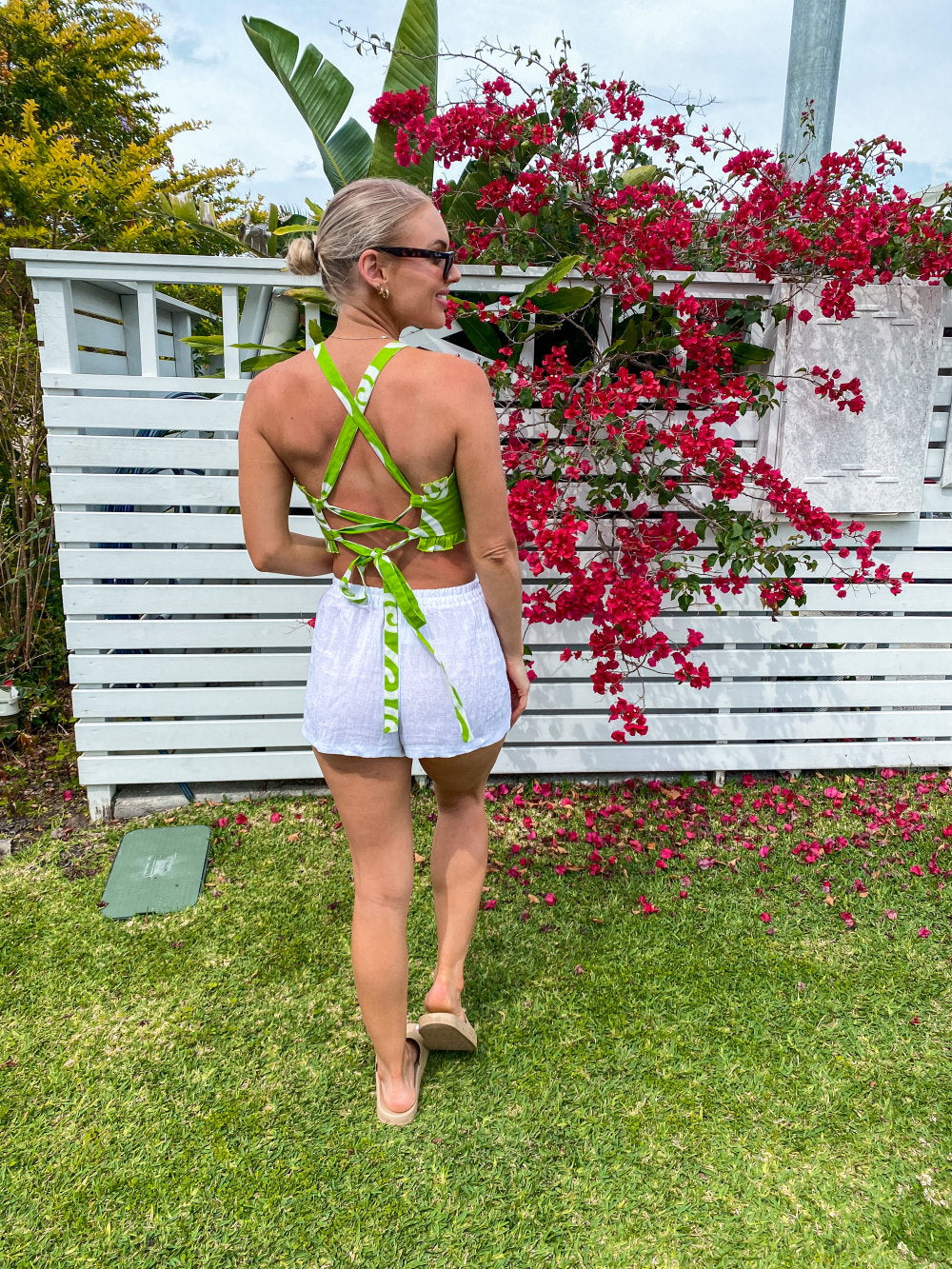 Capri
$65.00
Or make 4 interest-free payments of $16.25 fortnightly with
More info Or make 4 interest-free payments of $16.25 fortnightly with
More info
22656S
A really fantastic rustic cotton print. Featuring two summer colours, zesty lime with crisp white swirls. Takes you to your favourite holiday destination, Sand, sea, sun. Tall glasses with exotic drinks and lots of big ice blocks. Yummy food, and great music. Capri, sure to get you in that holiday mood.
Butterfly Crop
The outstanding feature for this piece is undoubtably the co-ordinated, detailed trim. A intricate woven band with satin thread, ribbon tassels, and drop beads,  all successfully  worked together, to form a truly magical combination.  
Shoulder straps have frill detail, cross over at the back, pass through side loops, to cross over again,  and then tie in a neat bow at the back. This also guarntees you have a snug, comfortable fit. The crop is also fully lined. Colour, style and trim! A piece that has it all for your summer wardrobe.
Model wears a size medium. 
Crop - frill trim
Deliciously simple, yet big on appeal. Frills appears at the top and bottom of the crop, which is fully lined. This crop features extended sides, for added coverage. Straps, which have a 50's feel, cross over at the back, pass through top loops, then cross over again, and go through the bottom loops, to provide a snug fit, and then tie in a bow at the back. Keep it casual or dress it up. Pair with linen or denim, and you'll have lots of happy combinations.
Model wears a size small.
Care
Hand wash separately, and gently, in cold/warm water. Use a little mild laundry liquid. Gently swish your garment around in this water.
Do not bleach or dry clean. Do not wring or twist the garment.
Rinse in clean water.
Gently roll up the garment to remove excess water.
Hang out in the shade to drip dry. Do not tumble dry.
If ironing, use a moderate setting, and do not iron over trims.