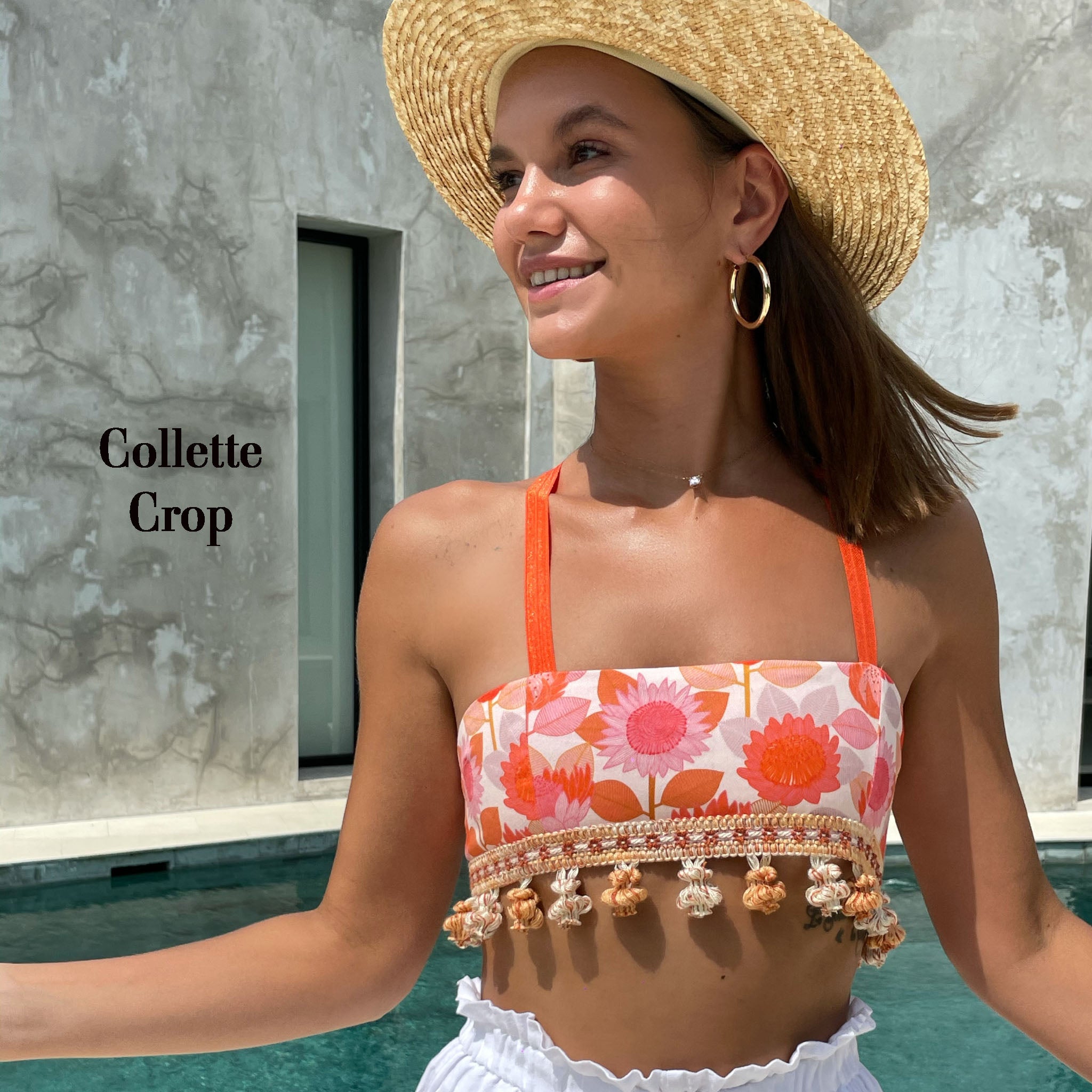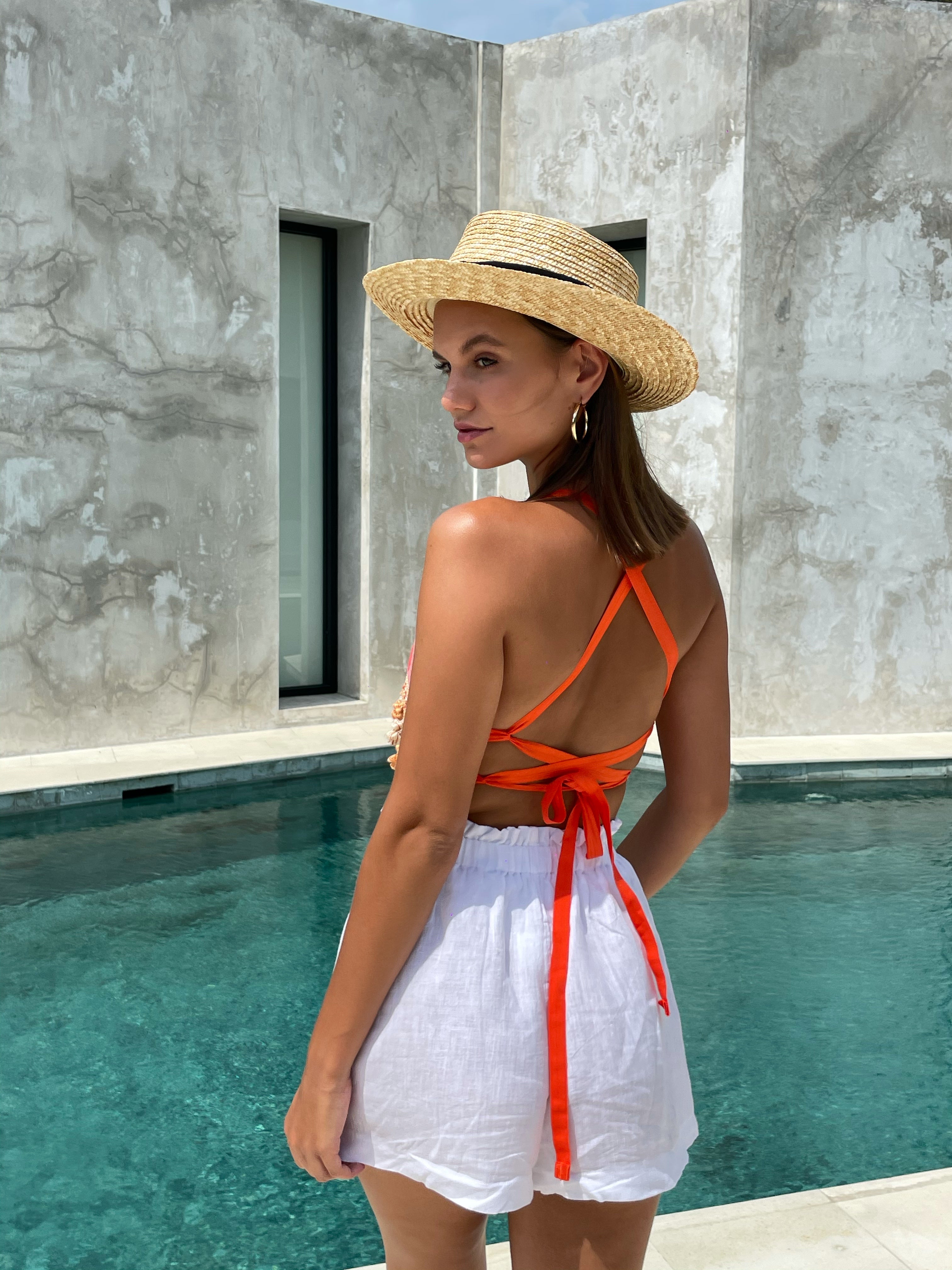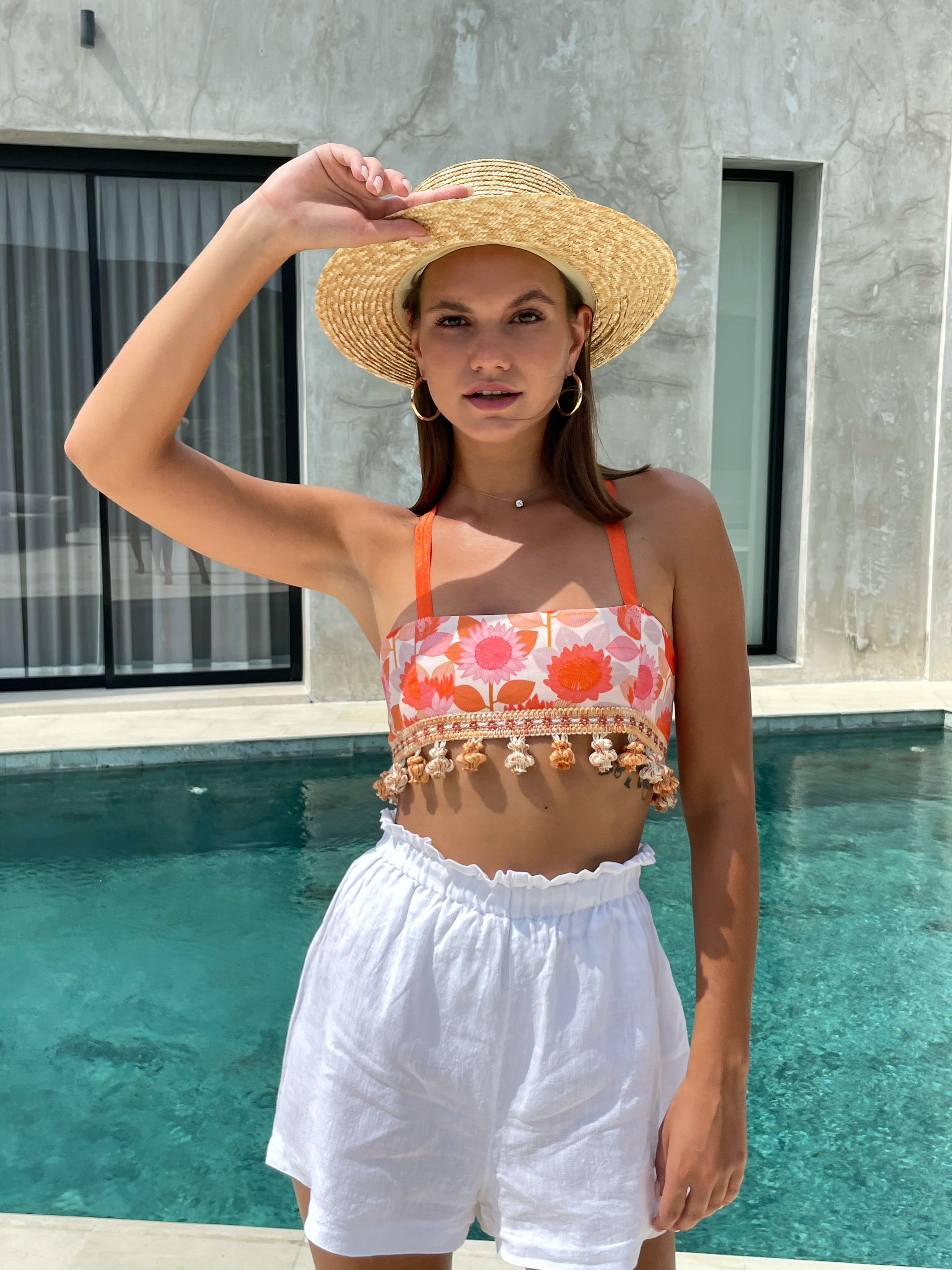 Collette Crop
$54.00
Or make 4 interest-free payments of $13.50 fortnightly with
More info Or make 4 interest-free payments of $13.50 fortnightly with
More info
23659S
Orange and pink! Just the best combination, featured in this gorgeous abstract, cotton blend, floral print. Especially fabulous because it's highlighted on the creamy white background.
Straps are a soft orange elastic, with matching side loops. The straps crossover at the back and firstly pass through the top set of loops, cross them back over again, and this time pass them through the bottom set of loops, and then tie them into a bow at the back. Now you have a great back view and the perfect fit.



The trim, with it's central row of daisies, is a soft woven braid, finished with little verigated, coloured, onion shaped tassels.
Team your crop with any of your favourite bottoms, and you're ready to go. It's that easy.
Gently wash in luke warm water.
Rinse and gently squeeze out excess water. 
Hang out to drip dry in the shade.
Iron crop with a moderate steam setting. Do not iron over elastic straps, side loops or trim.
Do not bleach, wring or dry clean.

Model wears a size small.