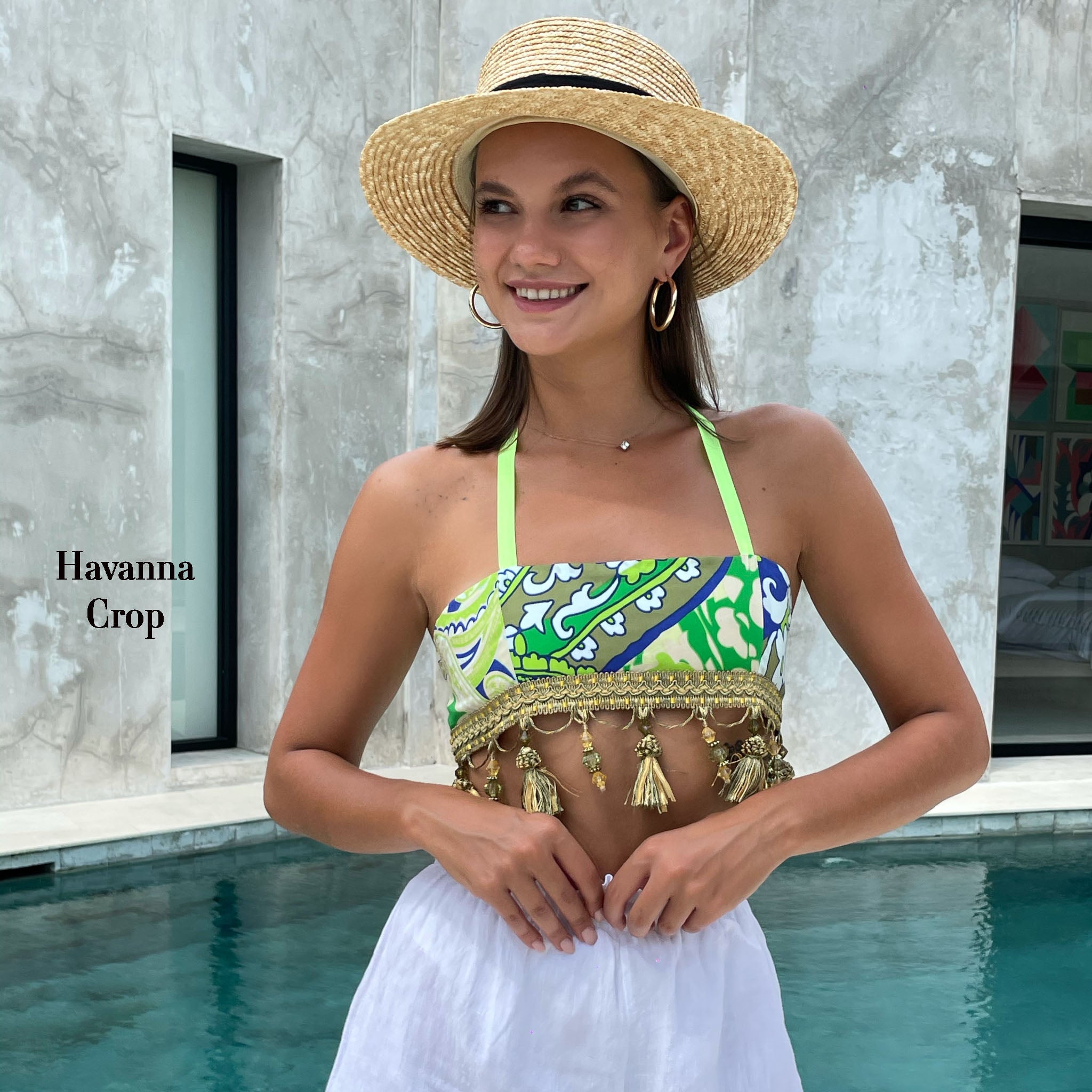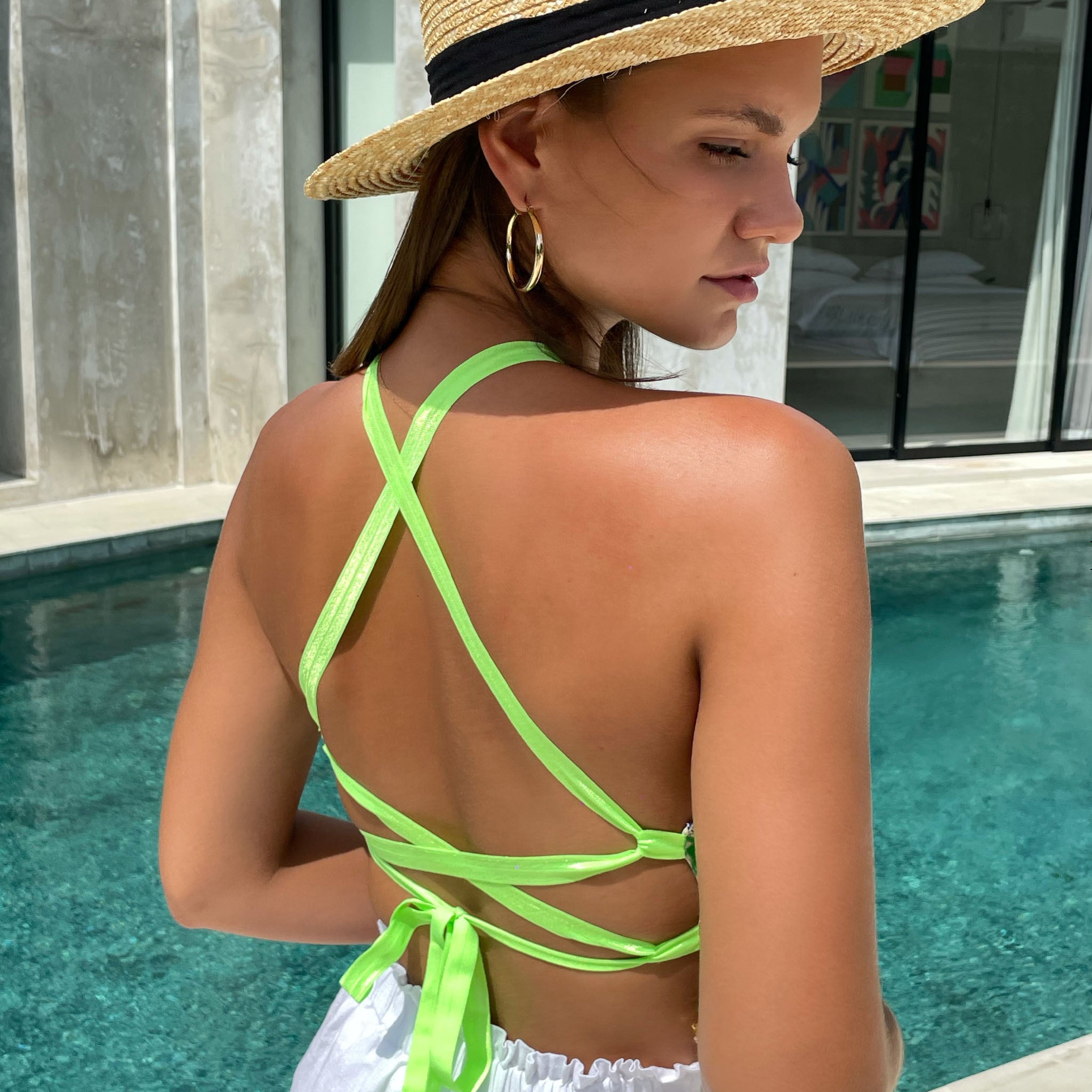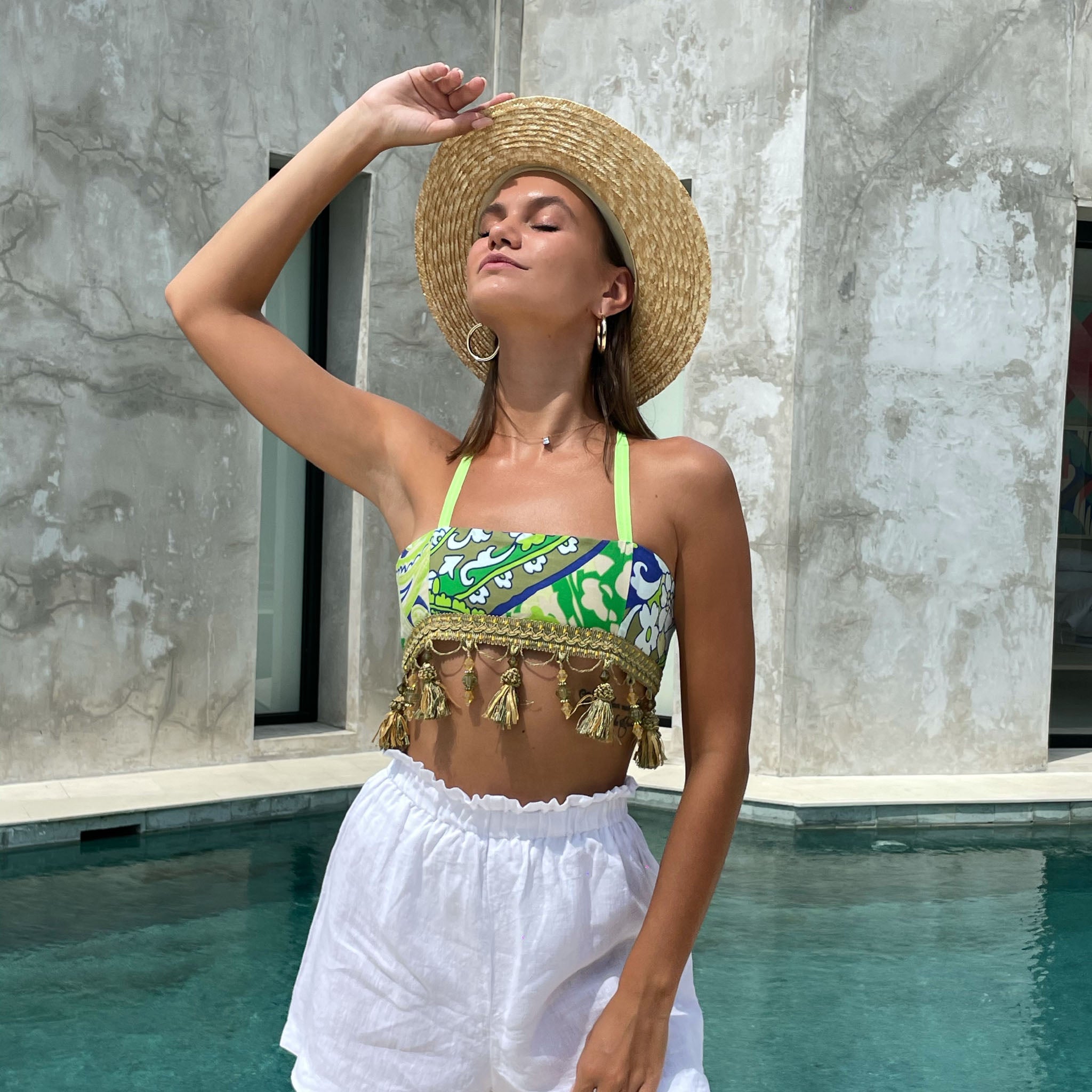 Havanna Crop
$59.00
Or make 4 interest-free payments of $14.75 fortnightly with
More info Or make 4 interest-free payments of $14.75 fortnightly with
More info
23658S
Here, the focus is on crisp, cool colours. Lime and other green tonings, teamed with cobalt blue and crisp white. The finish is refreshing, like a long cool drink on a really hot summer's day.
The fabric is a lightweight cotton, and the print is an all over, cheeky abstract.
We've maintained that feeling of fun, with citrus lime, soft elastic straps and matching side loops.
The straps crossover at the back and firstly pass through the top set of loops, cross them back over again, and this time pass them through the bottom set of loops, and then tie them into a bow at the back. Now you have a great back view and the perfect fit!
The trim, with its heavily detailed woven band, generous tassels, loops and matching beads, makes for a really delicious combination. We hope you'll do lots of mixing and matching with this beautiful crop. Dress it up, keep it casual, up to you. Just don't be surprised when you're turning heads, every single time!!!
Gently wash in luke warm water.
Rinse and gently squeeze out excess water. 
Hang out to drip dry in the shade.
Iron crop with a moderate steam setting.
Do not iron over elastic straps, side loops or trim.
Do not bleach, wring or dry clean.

Model wears a size small.