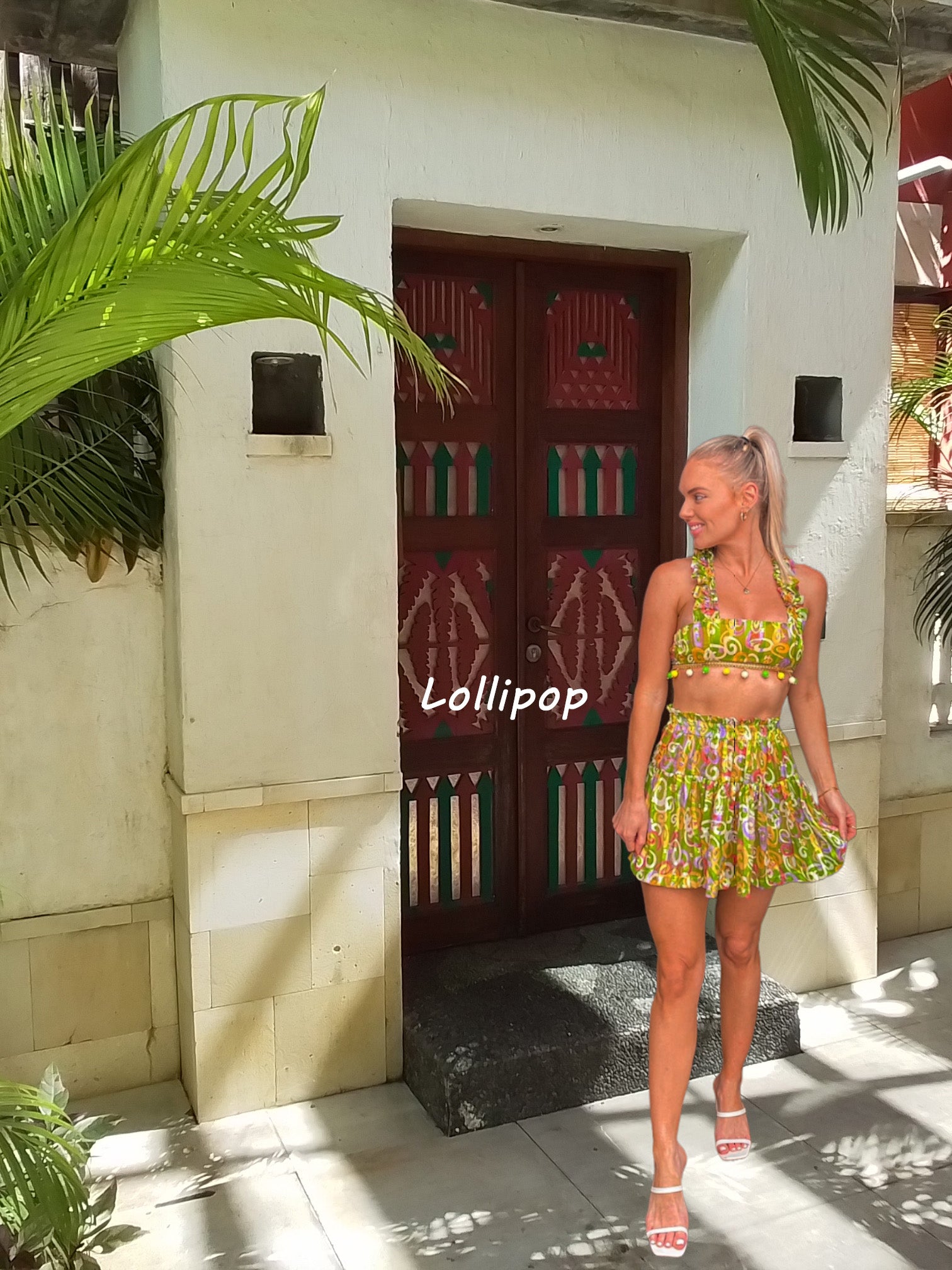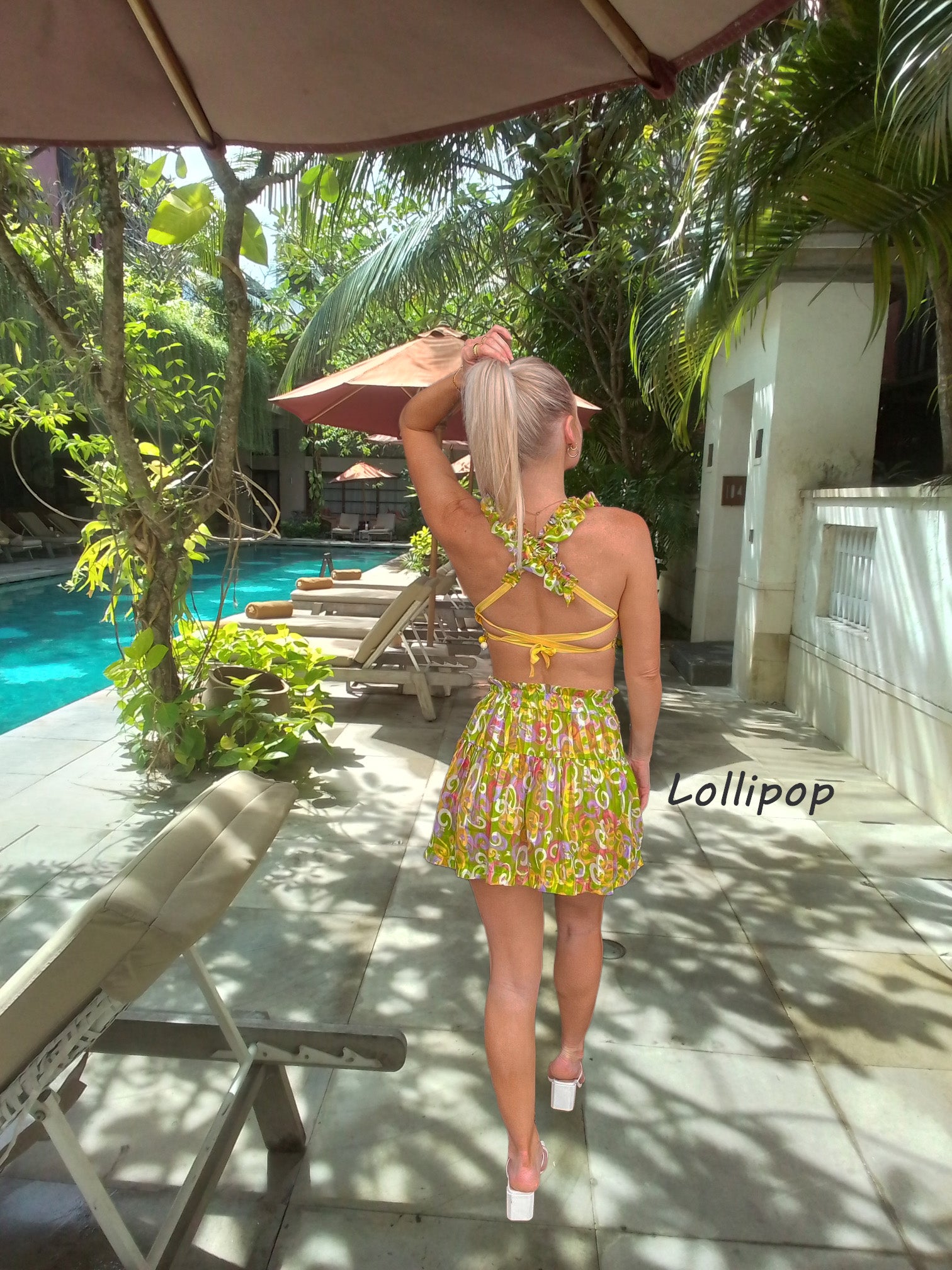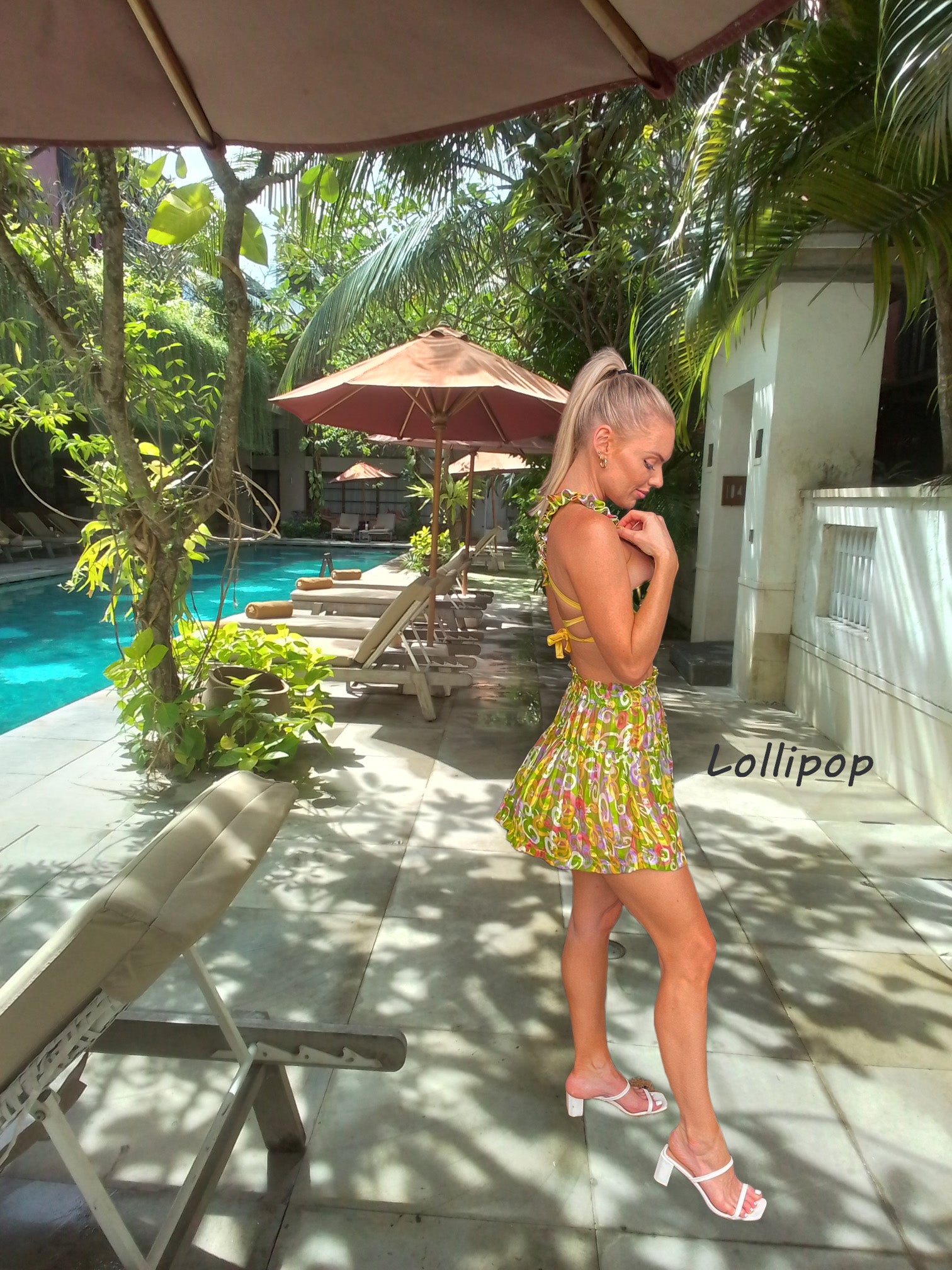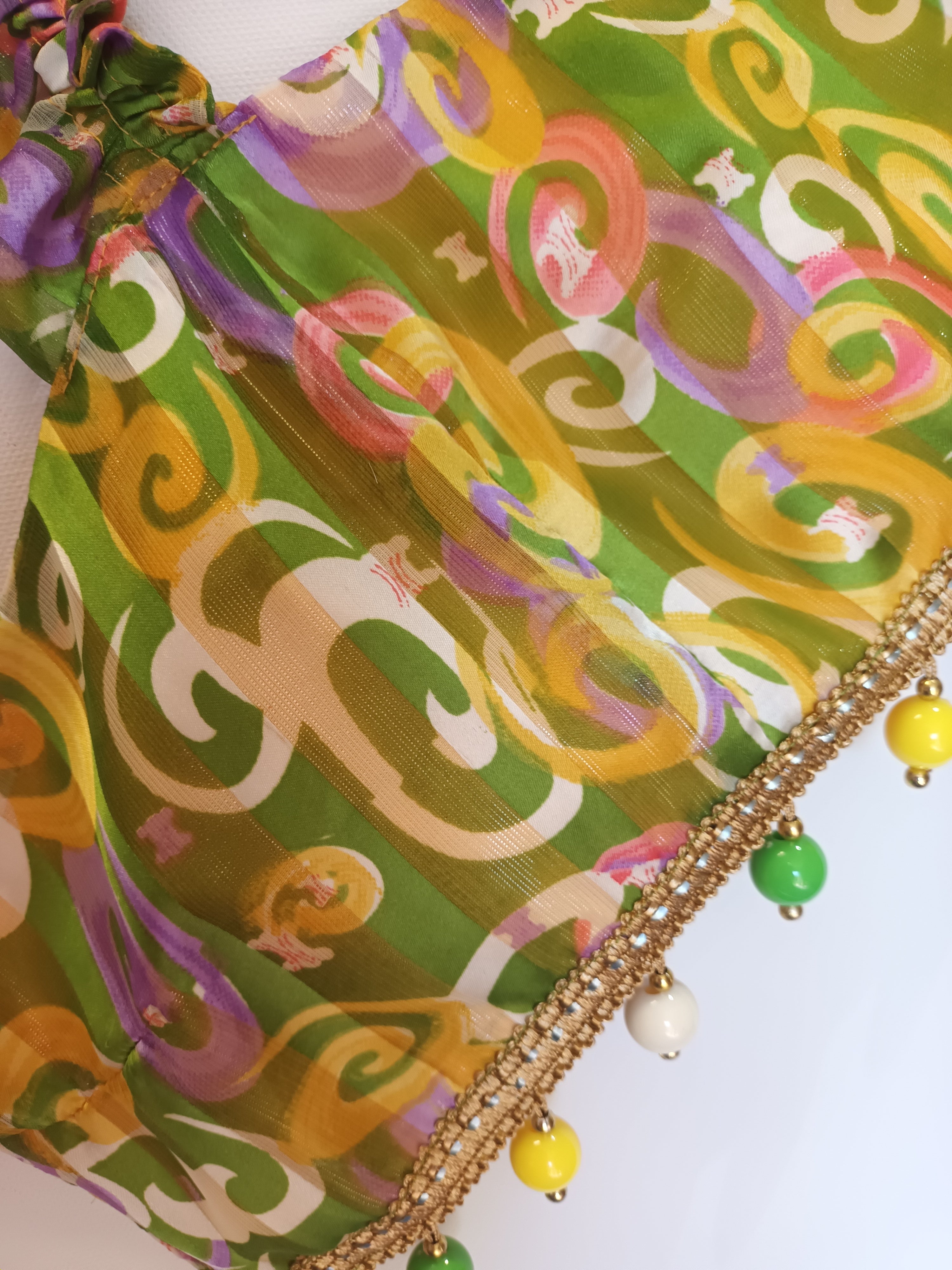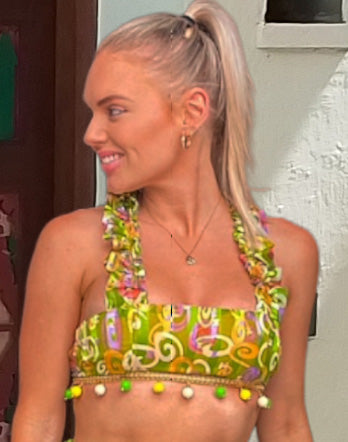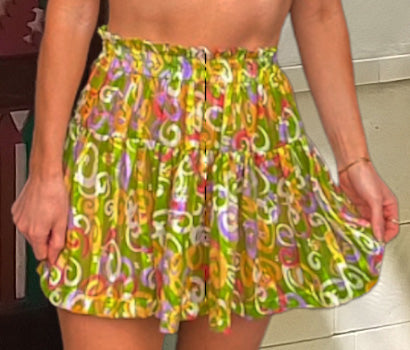 Lollipop
$54.00
Or make 4 interest-free payments of $13.50 fortnightly with
More info Or make 4 interest-free payments of $13.50 fortnightly with
More info
23664S
If you love being centre stage, this one's for you. The print reminded us of lollipops!
Swirls of delicious colour. Ciltrus and lime with fuschia pink, purple and white. Stunning combination on this, semi sheer, easy care, polyester fabric. It's soft and light with a natural drape.
Crop
It's our beautiful, signature butterfly strap, crop. The straps are finished with co-ordinated elastic ties. From the shoulder, the straps crossover at the back and firstly pass through the top set of loops, cross them back over again, and this time pass them through the bottom set of loops, and then tie them into a bow at the back. Now you have a great back view and the perfect fit! You're done! The crop is fully lined for added comfort. The trim is a lime woven braid with gold, and complimentary coloured baubles. This is a fun piece designed to be enjoyed over and over again.
Skirt
This is a very girlie, softly gathered, matching piece. A narrow frill tops the elasticized waist band. This looks cute, while providing a lovely comfortable fit. The lower portion of this skirt has a more substantial frill, which adds to the flip of the skirt when you walk or dance. No way they're going to miss those gorgeous legs !!! That's the point isn't it? Fabric's a little sheer, so slip on those skin tone nickers and of you go.
So easy
Gently wash in luke warm water.
Rinse and gently squeeze out excess water. 
Hang out to drip dry in the shade.
If it needs it, iron on a very moderate steam setting.
Do not iron over elastic straps, side loops or trim.
Do not bleach, wring or dry clean.

Model wears a size small.