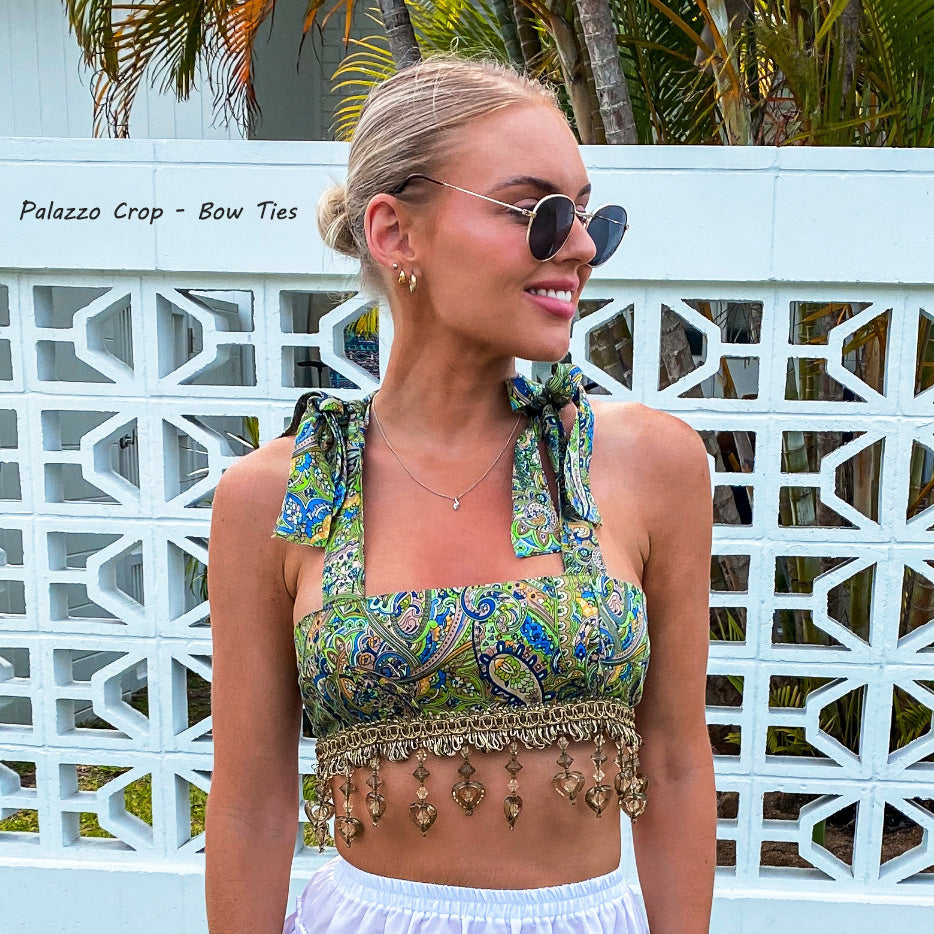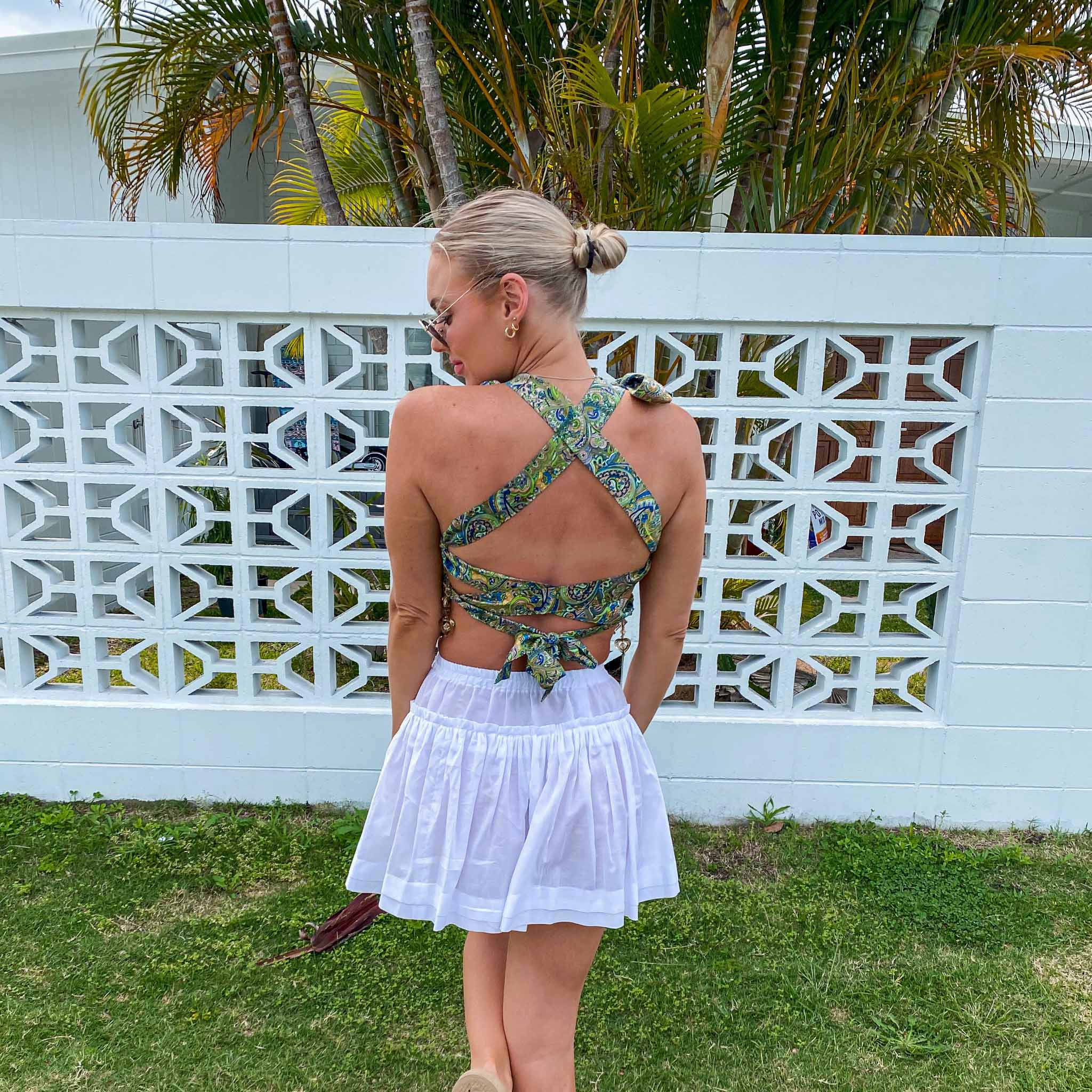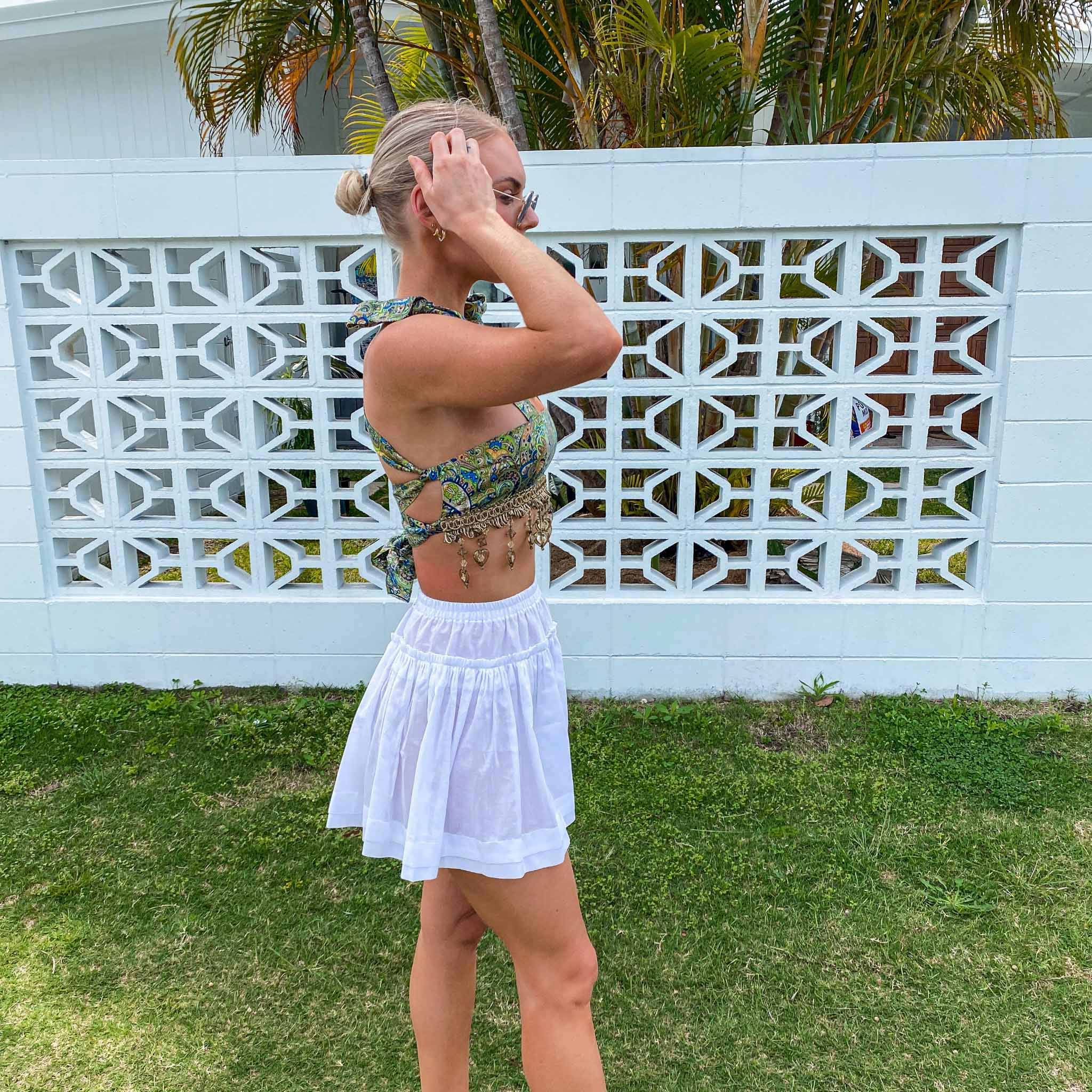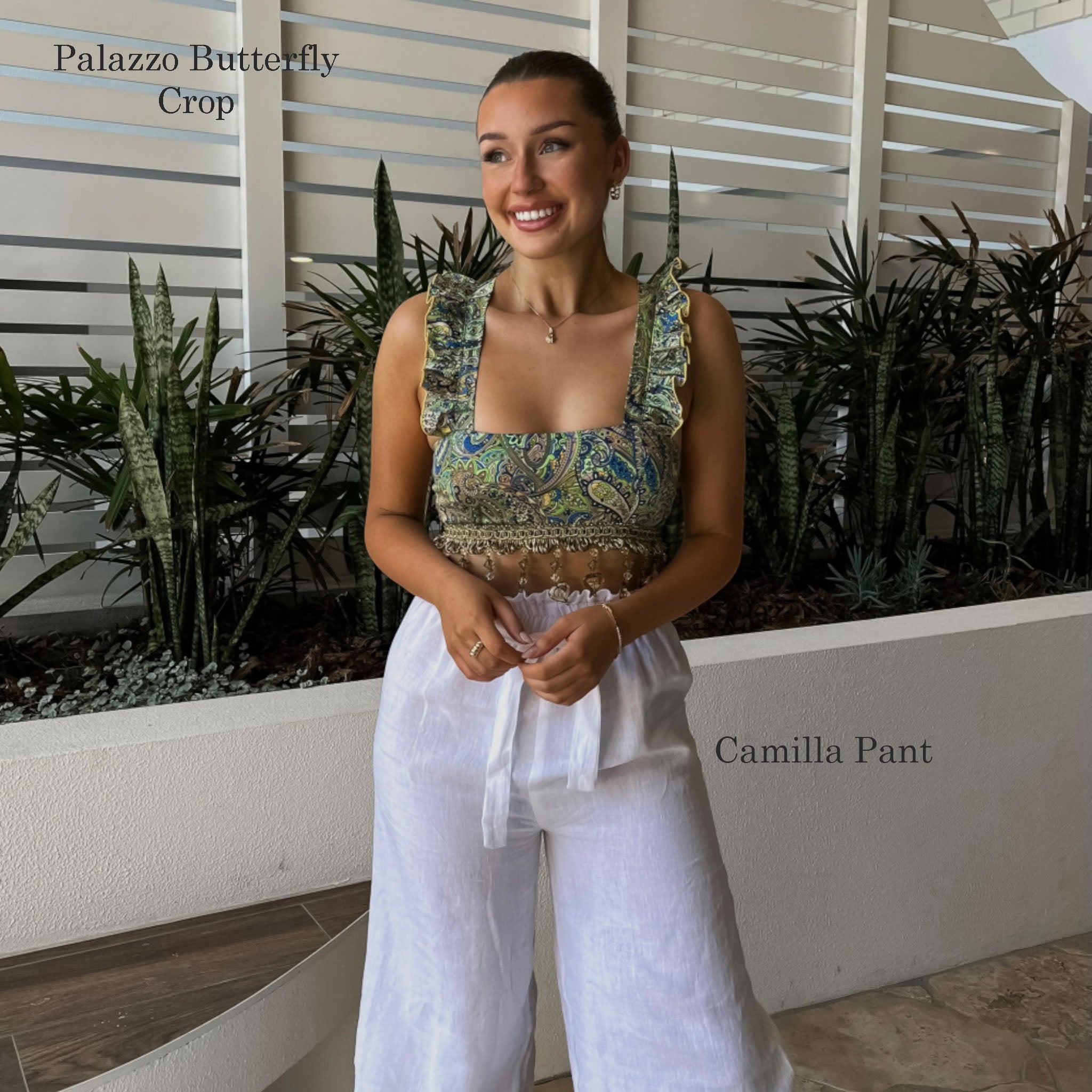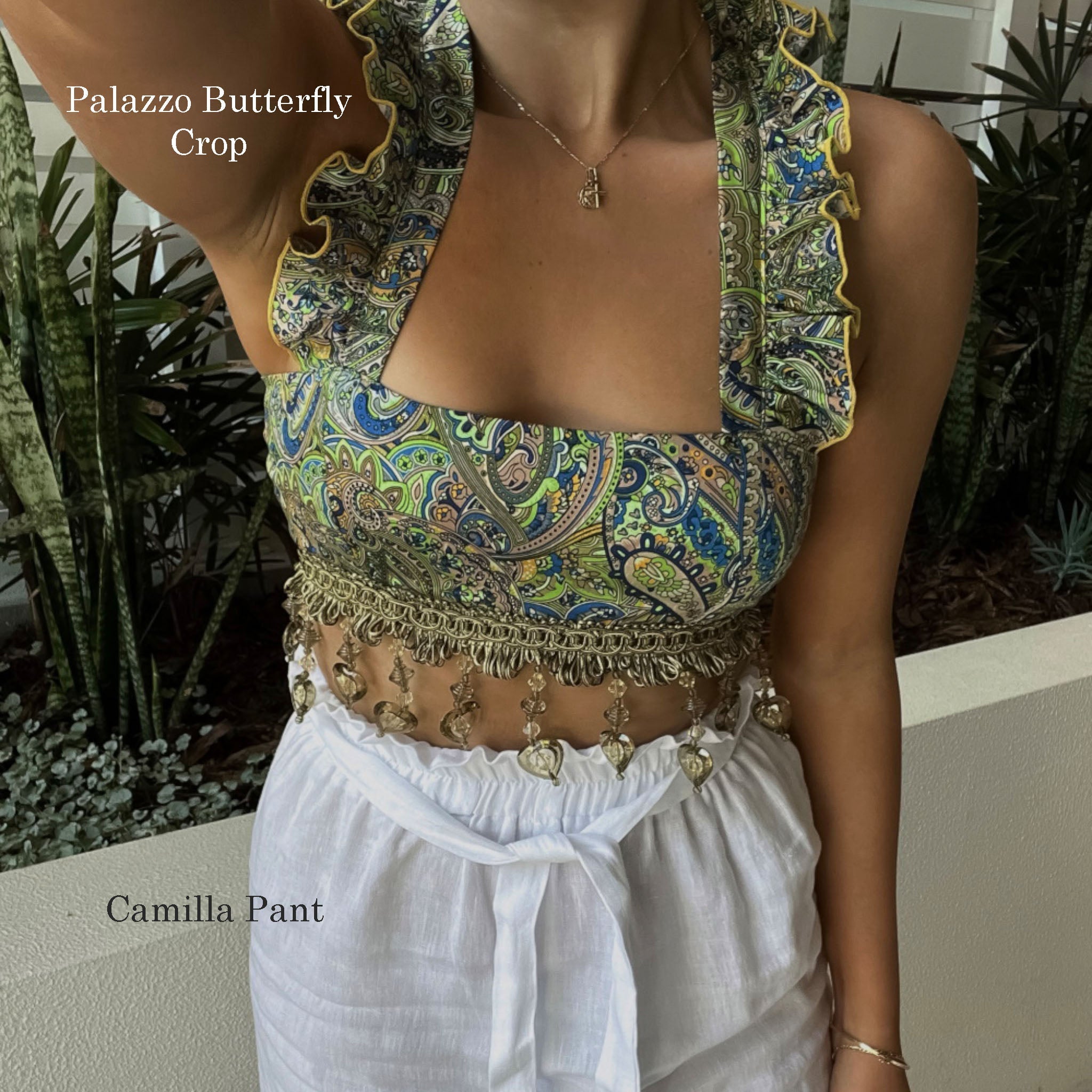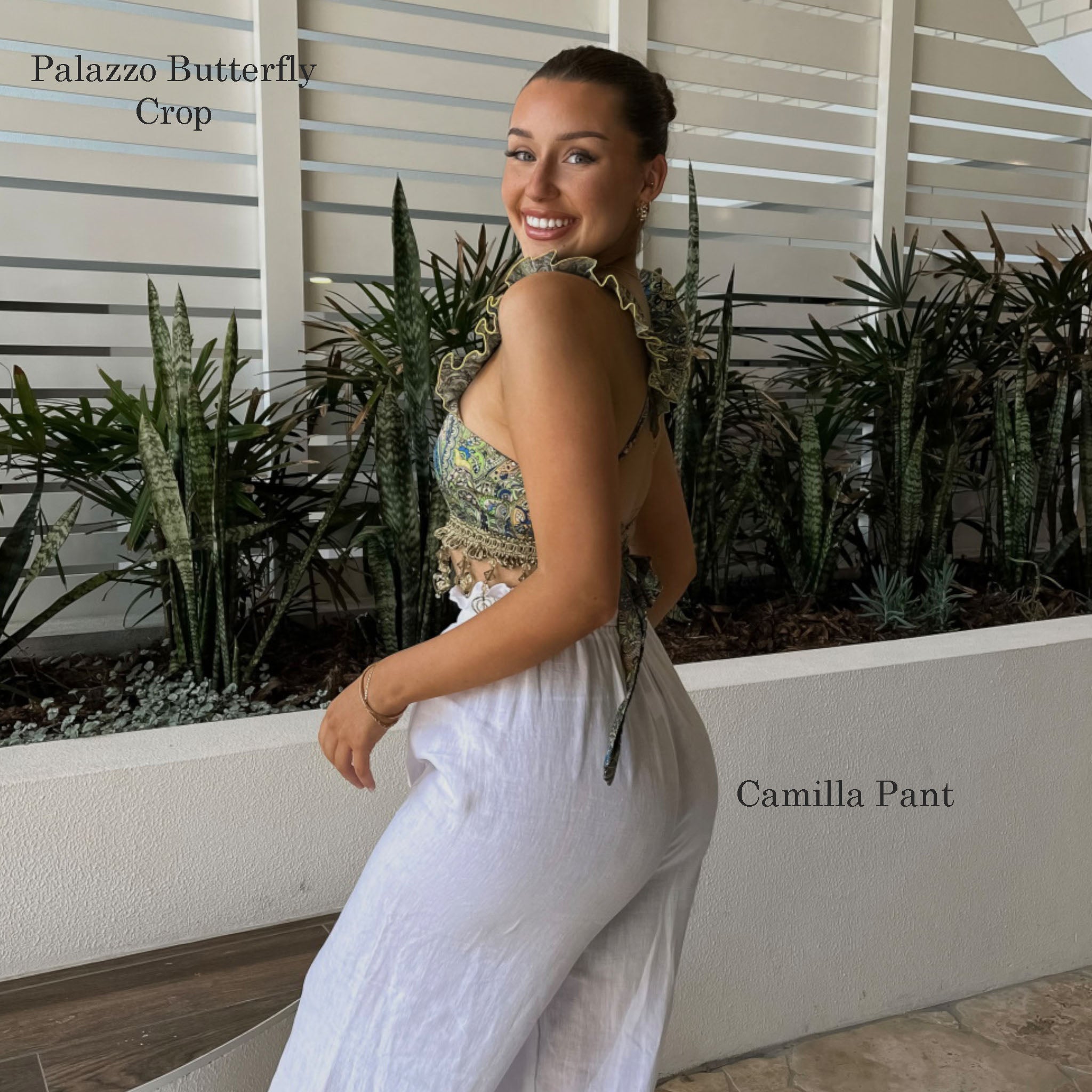 Palazzo
$72.00
Or make 4 interest-free payments of $18.00 fortnightly with
More info Or make 4 interest-free payments of $18.00 fortnightly with
More info
22650S
 The feature fabric is a polished cotton, beautifully soft, and smooth to the touch.
Colours, are a cool combination of soothing greens and blues, coming to life in a retro, paisley, leaf and floral print.
Butterfly Crop
Shoulder straps are enhanced with frills, edged with subtle lime overlocking. The straps, cross over at the back, pass through side loops, and then tie into a soft bow, ensuring a comfortable fit. Model wears a size Medium. 
Crop - bow ties
The shoulder straps are a comfortable width and feature bow ties, on the shoulder. A tape on the underside, at the shoulder, allows for a choice of two positions for the bows. The straps cross over at the back, feed through two sets of loops, for a perfect fit, and then tie into a lovely bow at the back.  To finish, there is a beautifully detailed woven trim, with drop heart shapes, which perfectly completes this stunning crop. Model wears a size small.
Both crops are great with white, blue, citrus, or green bottoms. Linen or denim are also perfect. Keep it  casual with sneakers, or dress up with your favourite heels, all up to you. 
Be sure to wear these pieces often, smile, and enjoy!
Care 

Hand wash separately, and gently, in warm water.
Use a little mild laundry liquid.
Do not bleach or dry clean.
Do not wring or twist the garment.
Rinse in clean water.
Gently roll up the garment to remove excess water.
Hang out in the shade to drip dry.
Do not tumble dry.
Steam iron with a moderate heat.
Do not iron over trims.