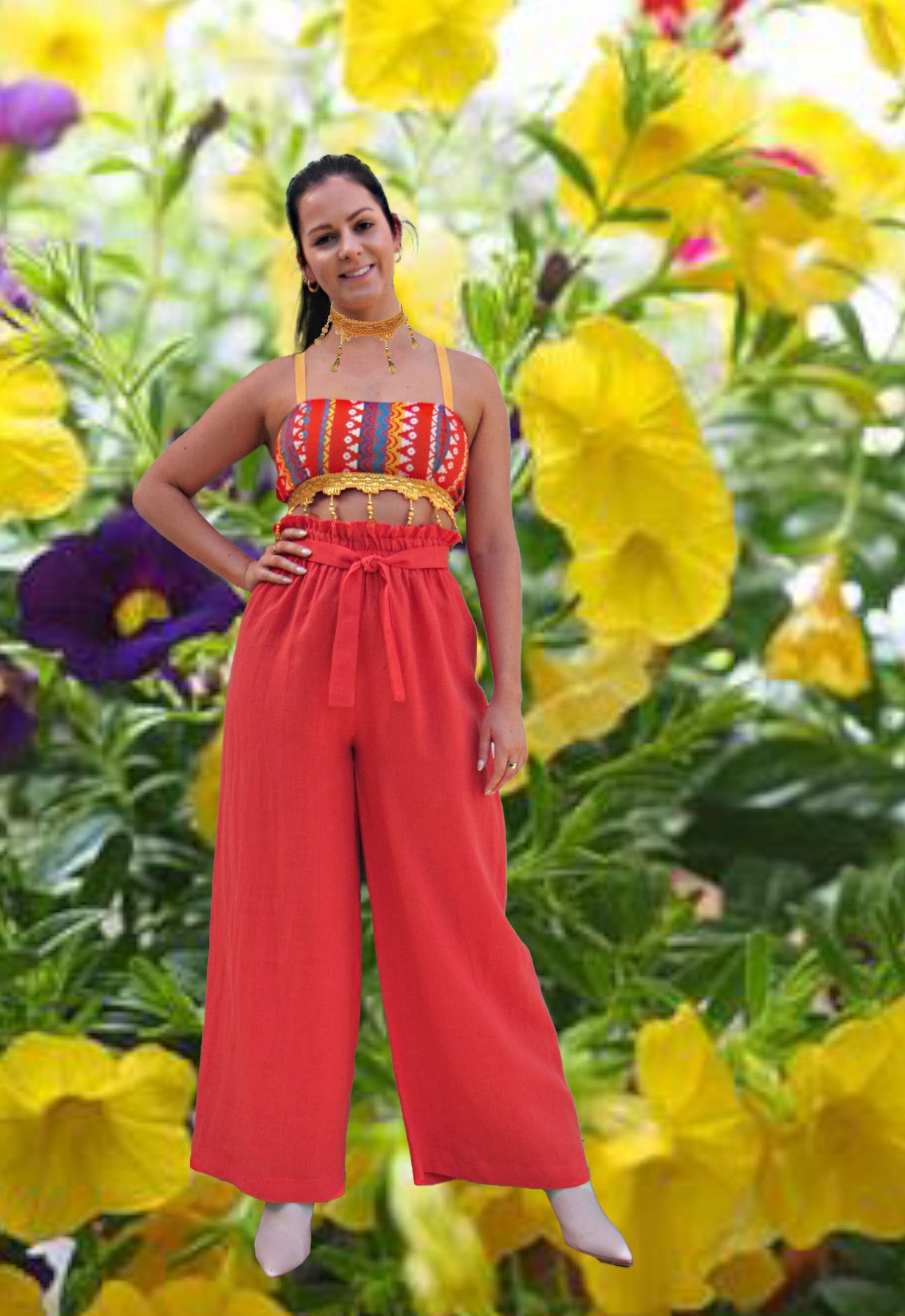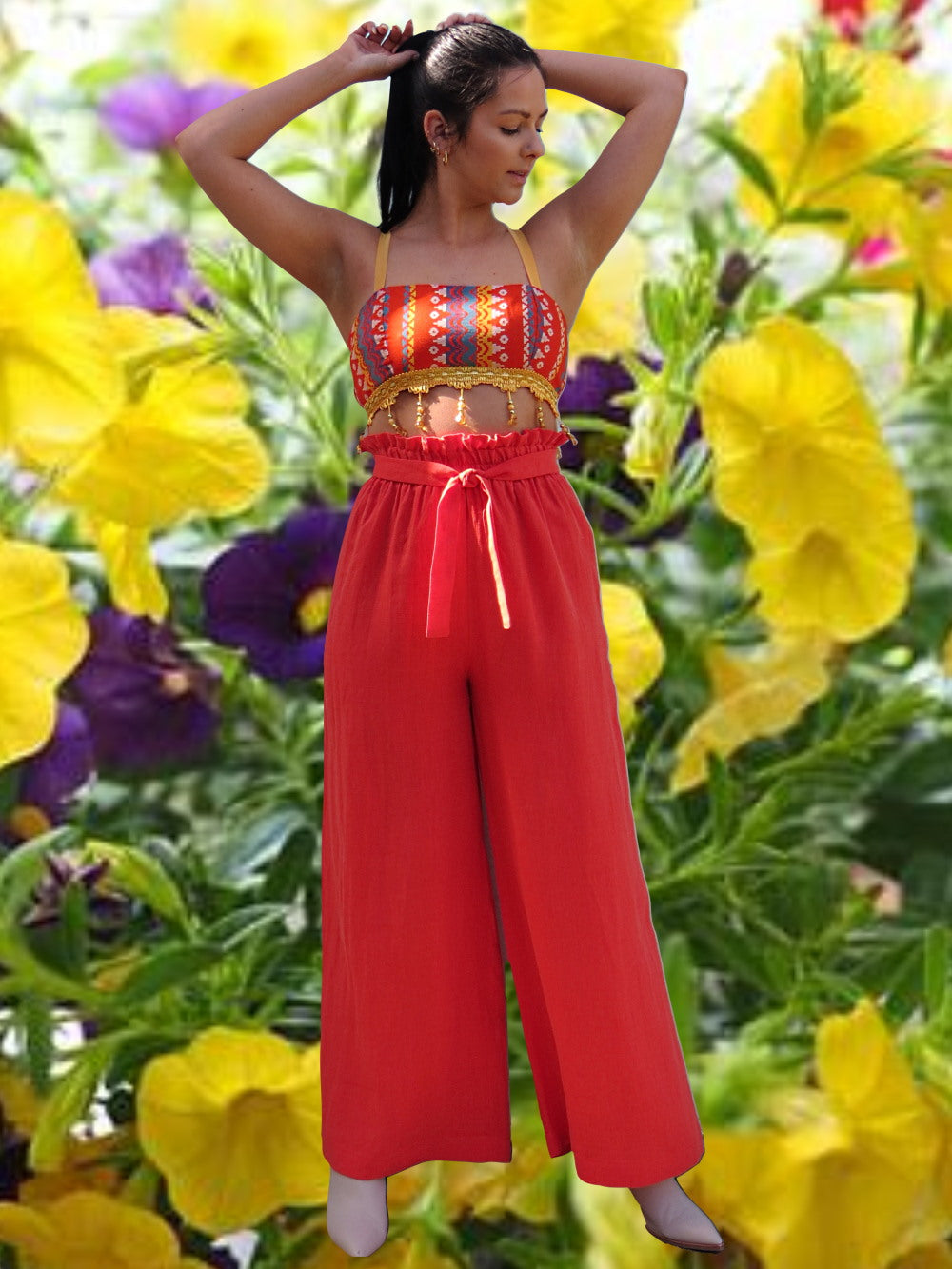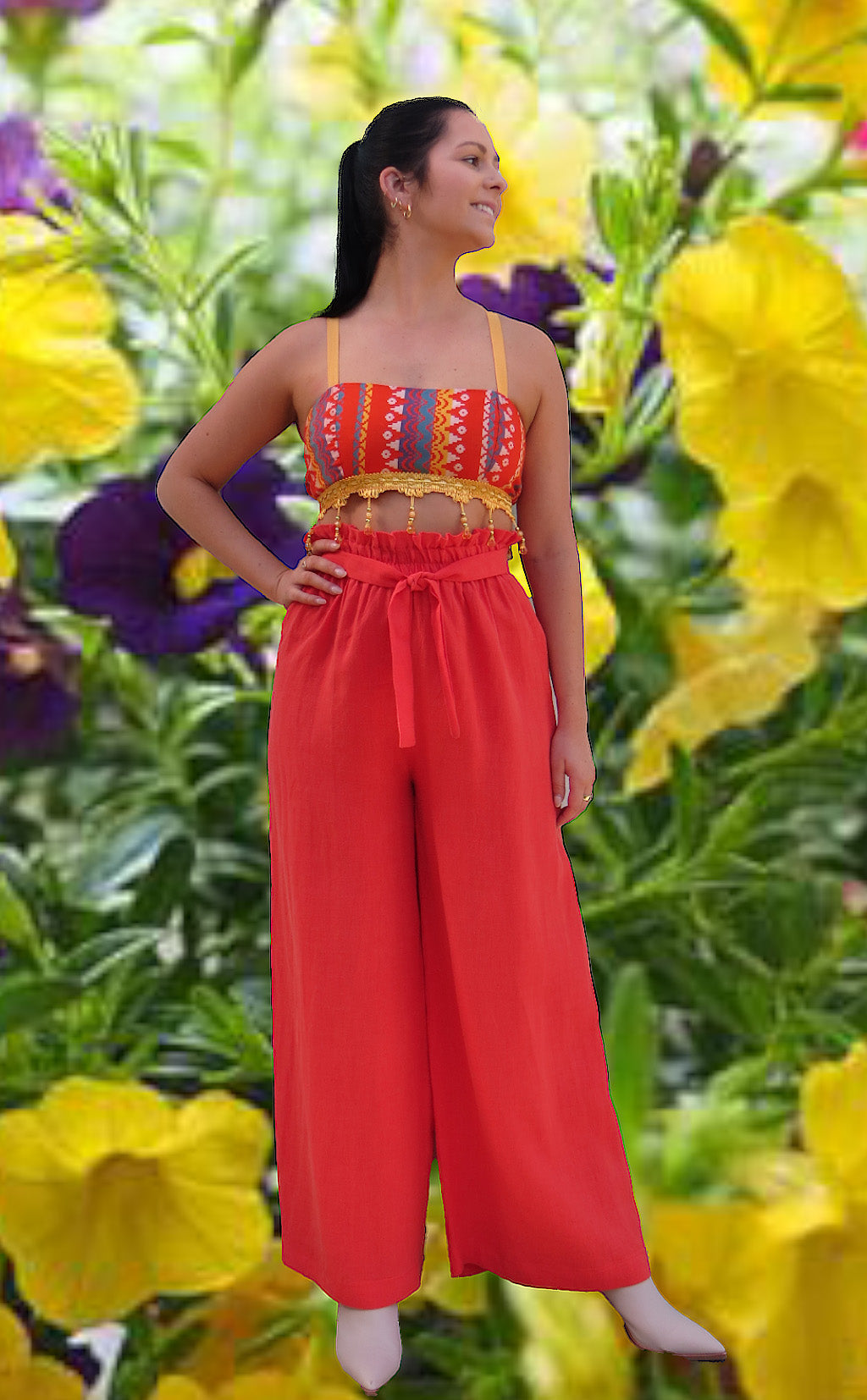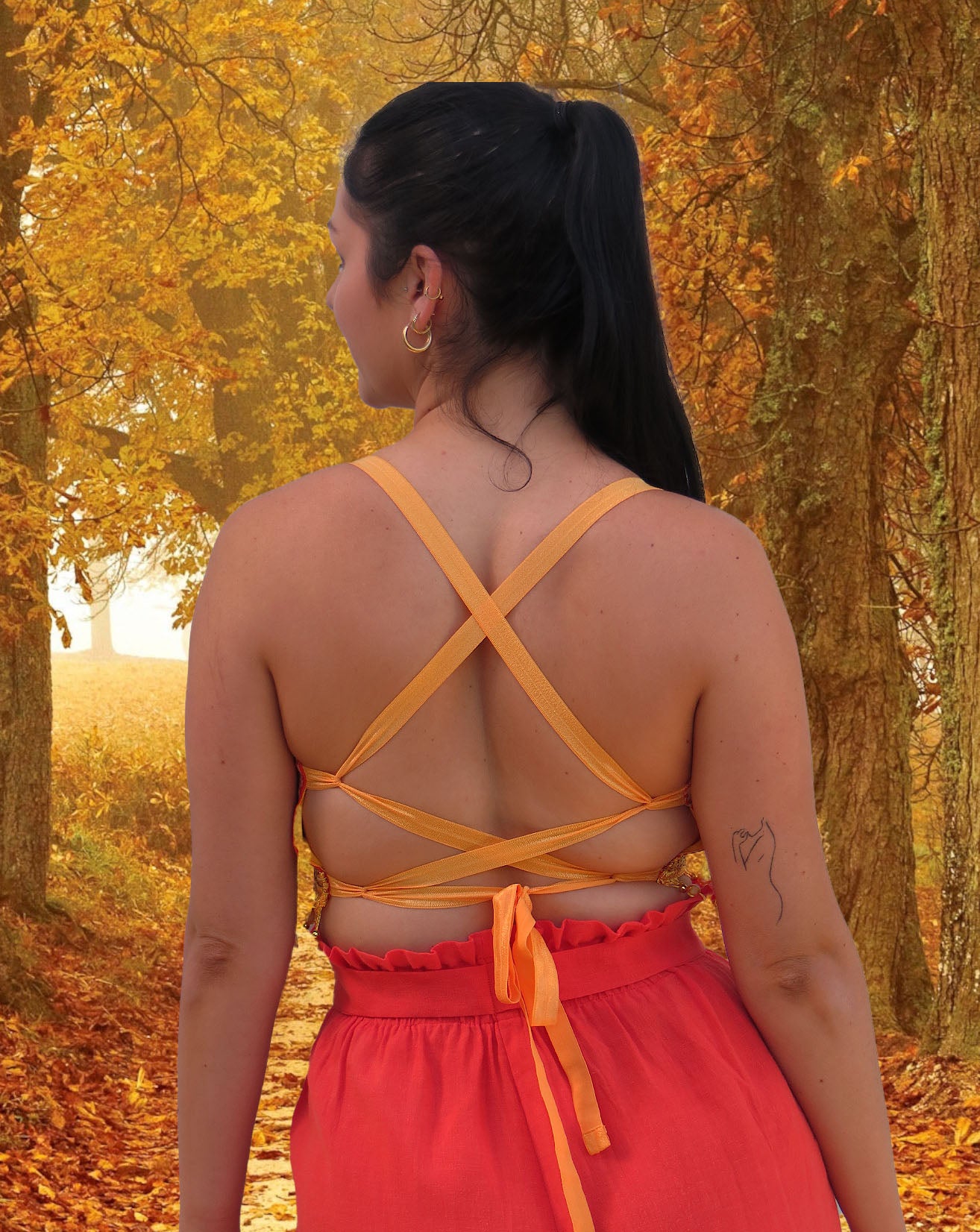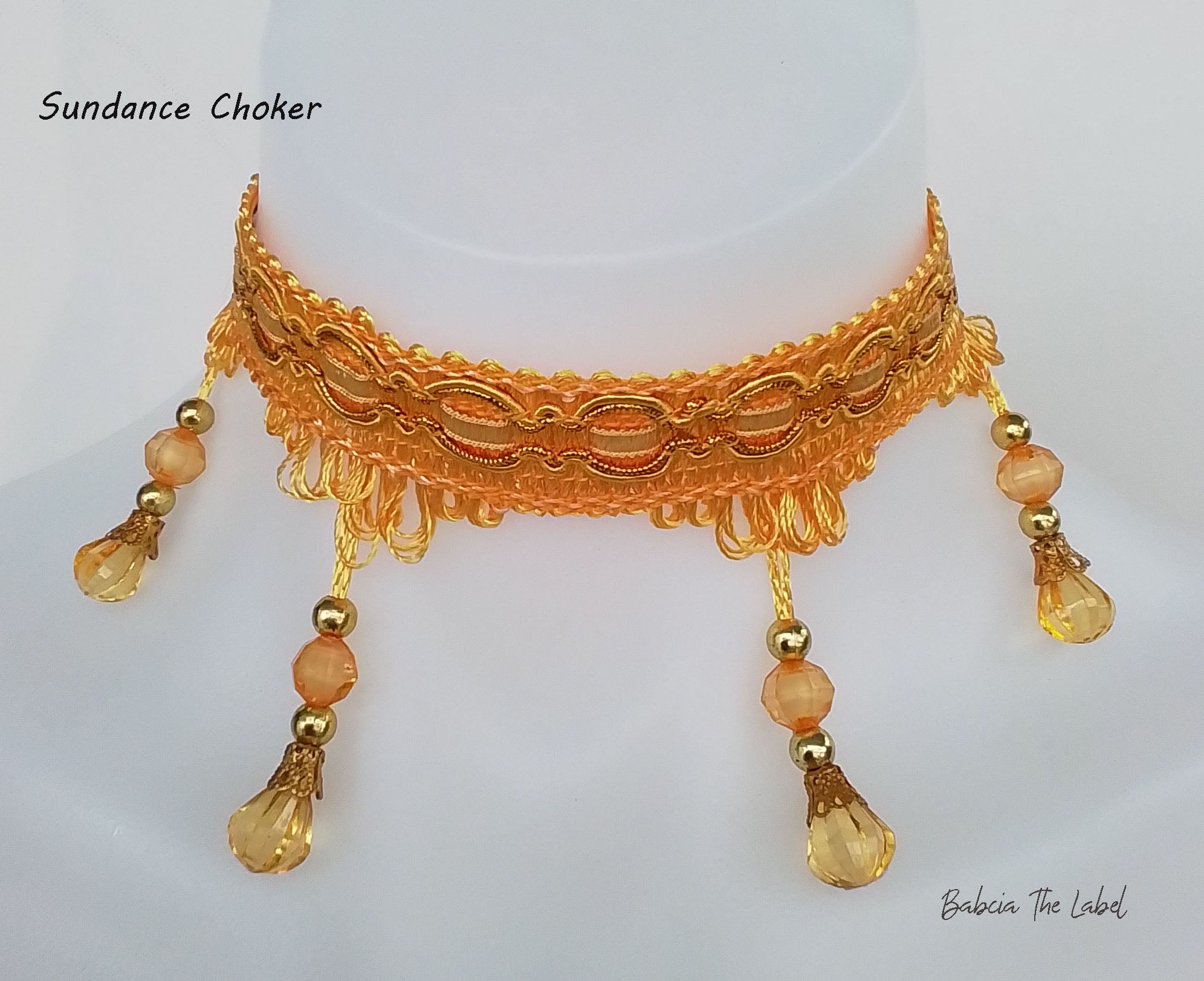 Santa Fe Crop
$54.00 $61.00
Or make 4 interest-free payments of $13.50 fortnightly with
More info Or make 4 interest-free payments of $13.50 fortnightly with
More info
The Santa Fe Crop has us dreaming!
Sandy beaches, clear water, palm trees, long cool drinks. Somewhere hot. Yes please!
Makes you feel like you're on holidays!
It's the hit of vibrant colour that does it. Firstly, citrus yellow, Mediterranean blue, and a crisp white, all go to making up the geometric print.  This is cleverly organized, into  rows, so as to show off the luscious tangerine base colour, which then completes this winning colour combination.
Finishing the look, a yellow and gold woven trim, with dainty matching drop beads.
The Sundance choker matches this trim, and is a gorgeous added 'necklace' accessory to this crop.
The straps are yellow, a elastic, crossing over at the back, passed through the elastic side loops, then tied in a bow at the back. You now have a lovely snug fit.
It's fully lined too, and super comfortable.
 Now you can relax, and just focus on having a really great time!
Mix and match? Go for it!   White or tangerine, Camilla long linen pants. We've got you covered! Your favourite denims, all good. Shorts, skirts, dress up or keep it casual, all up to you.
It's time to make this fun lov'in crop your own!
Model wears a size medium Crop and pant

Long Pant - Camilla Tangerine.