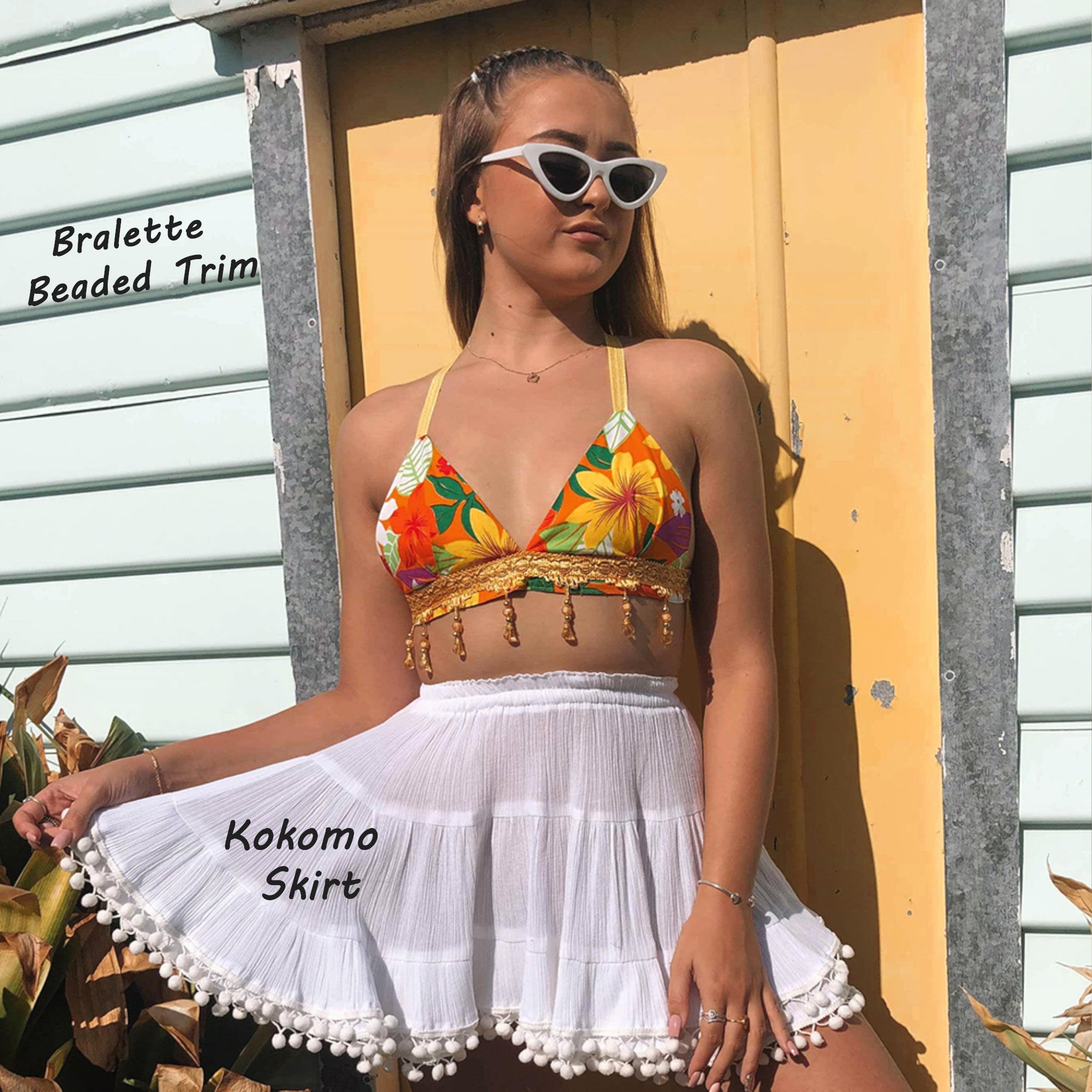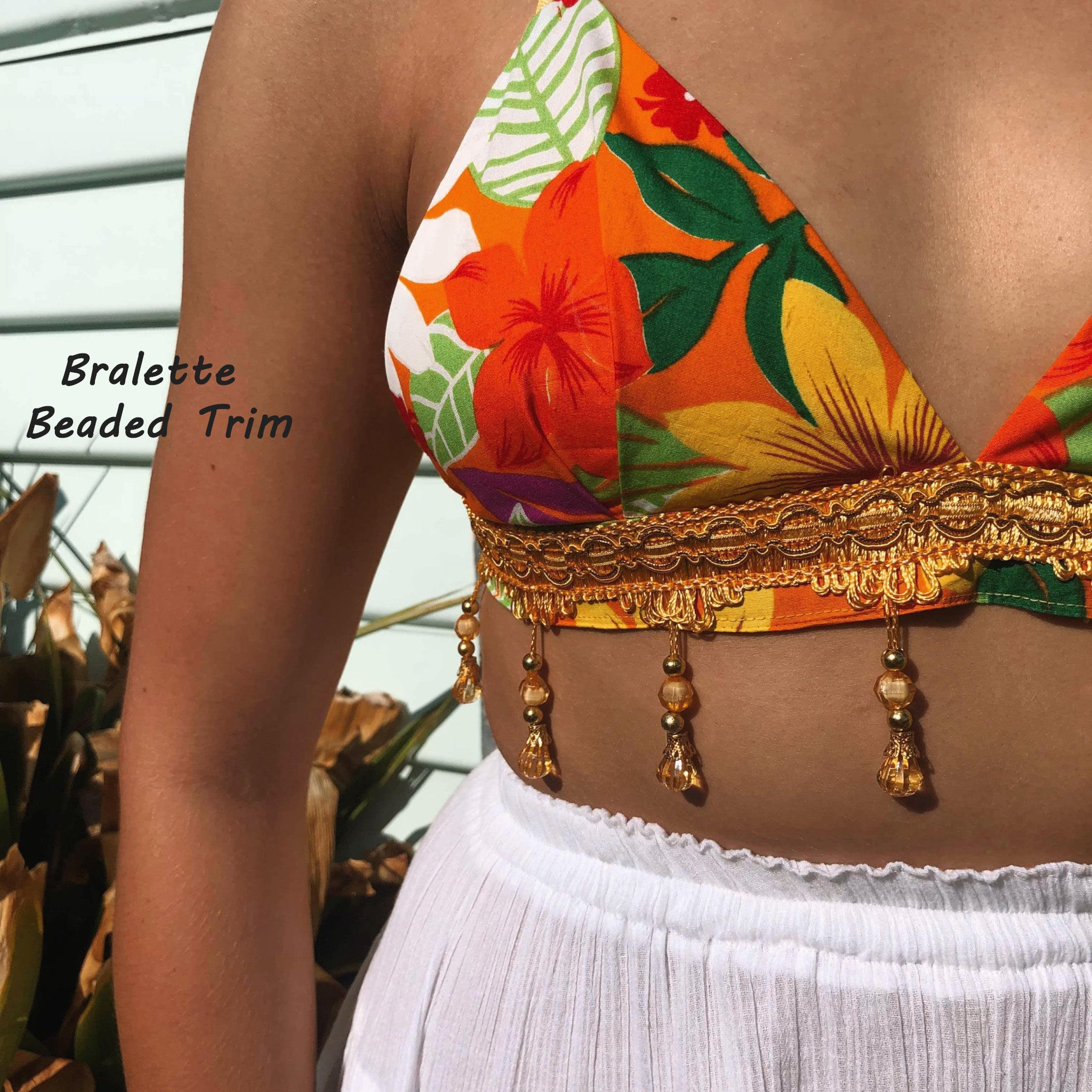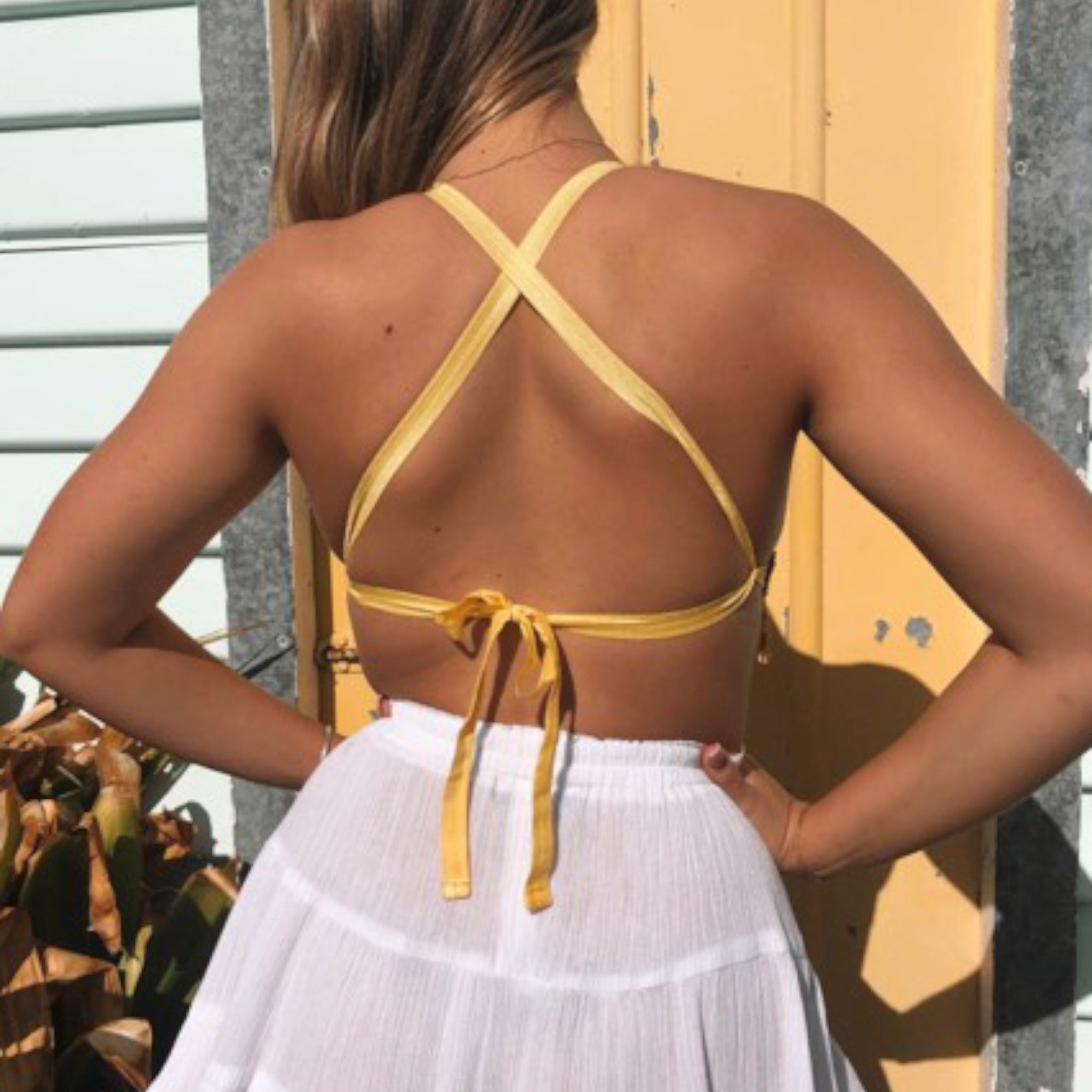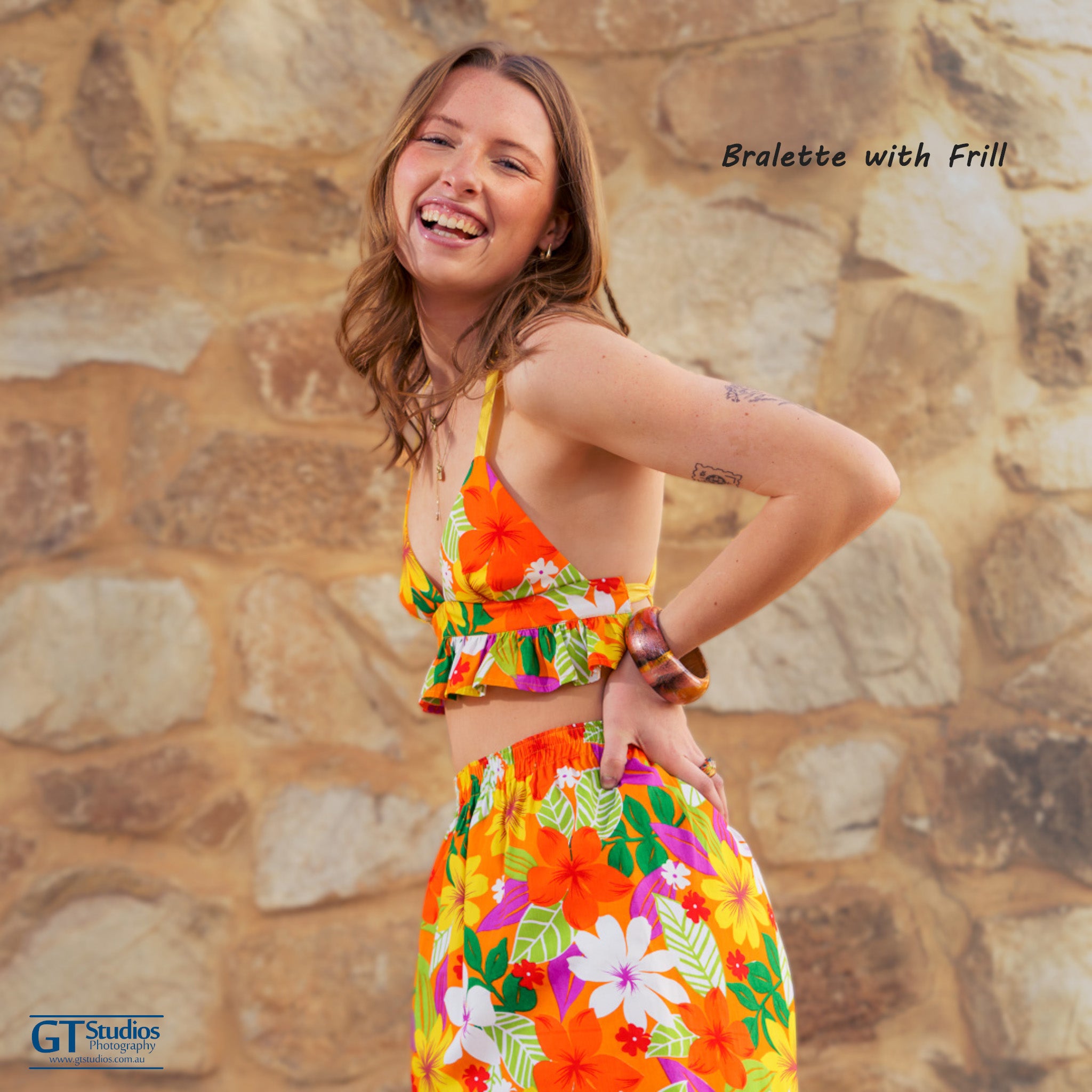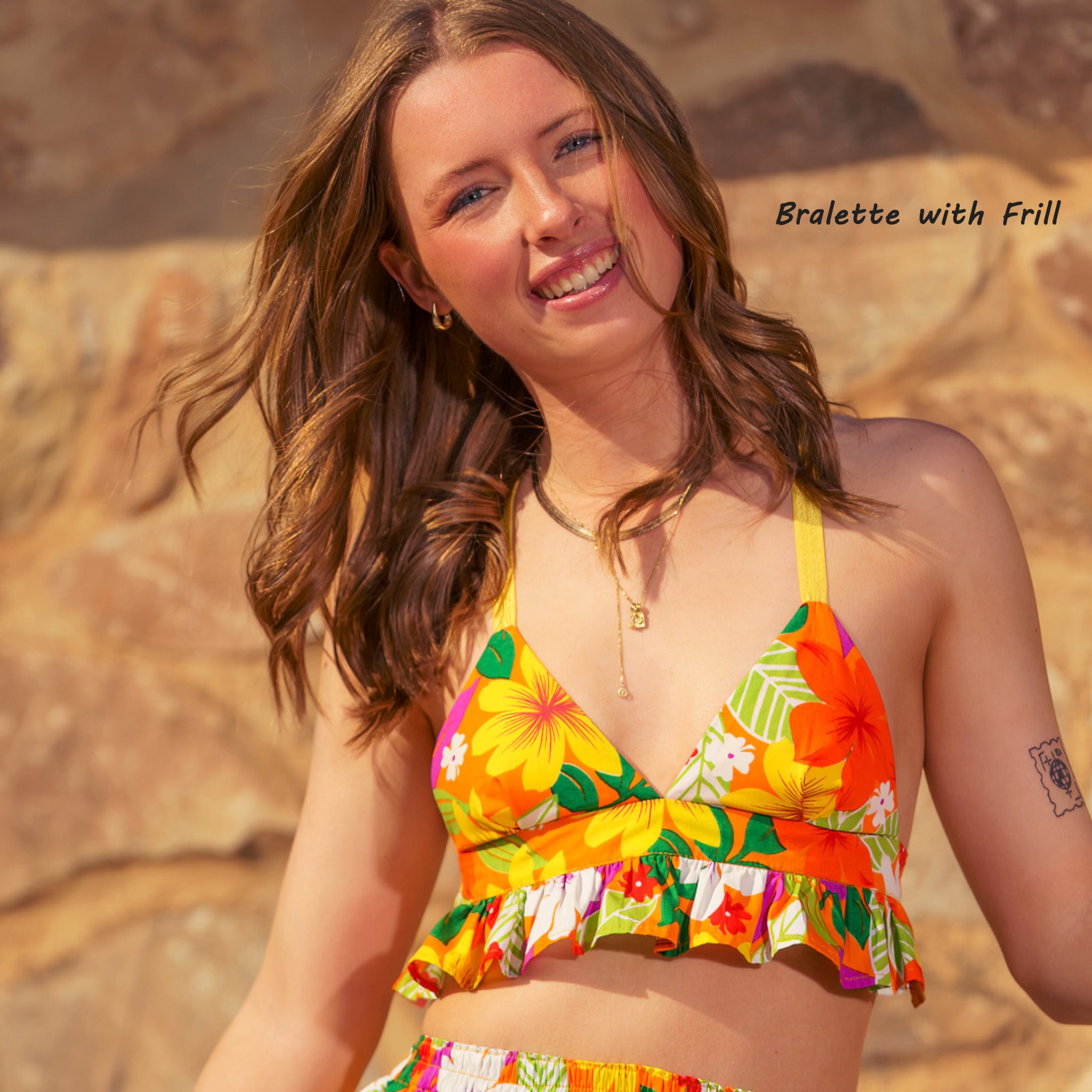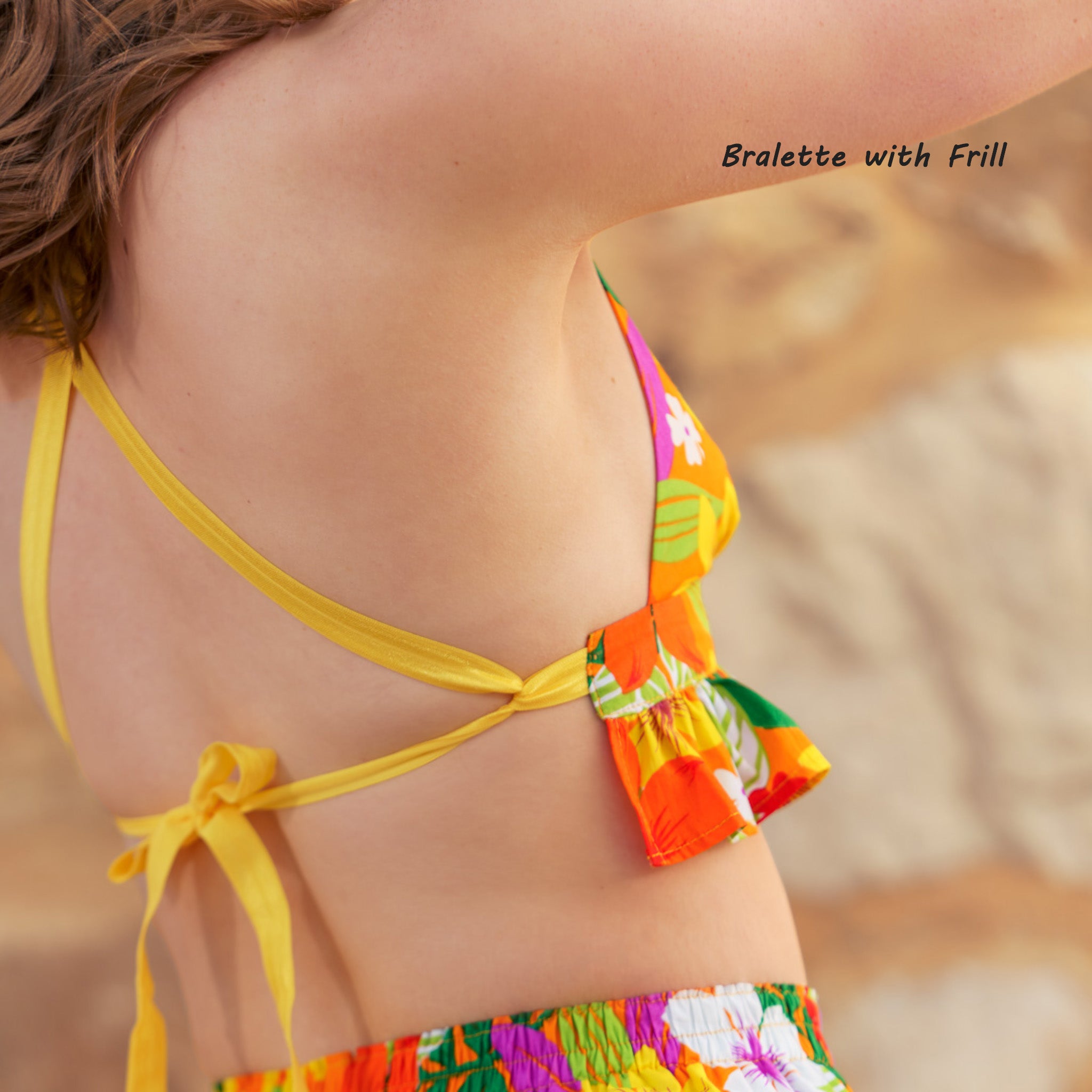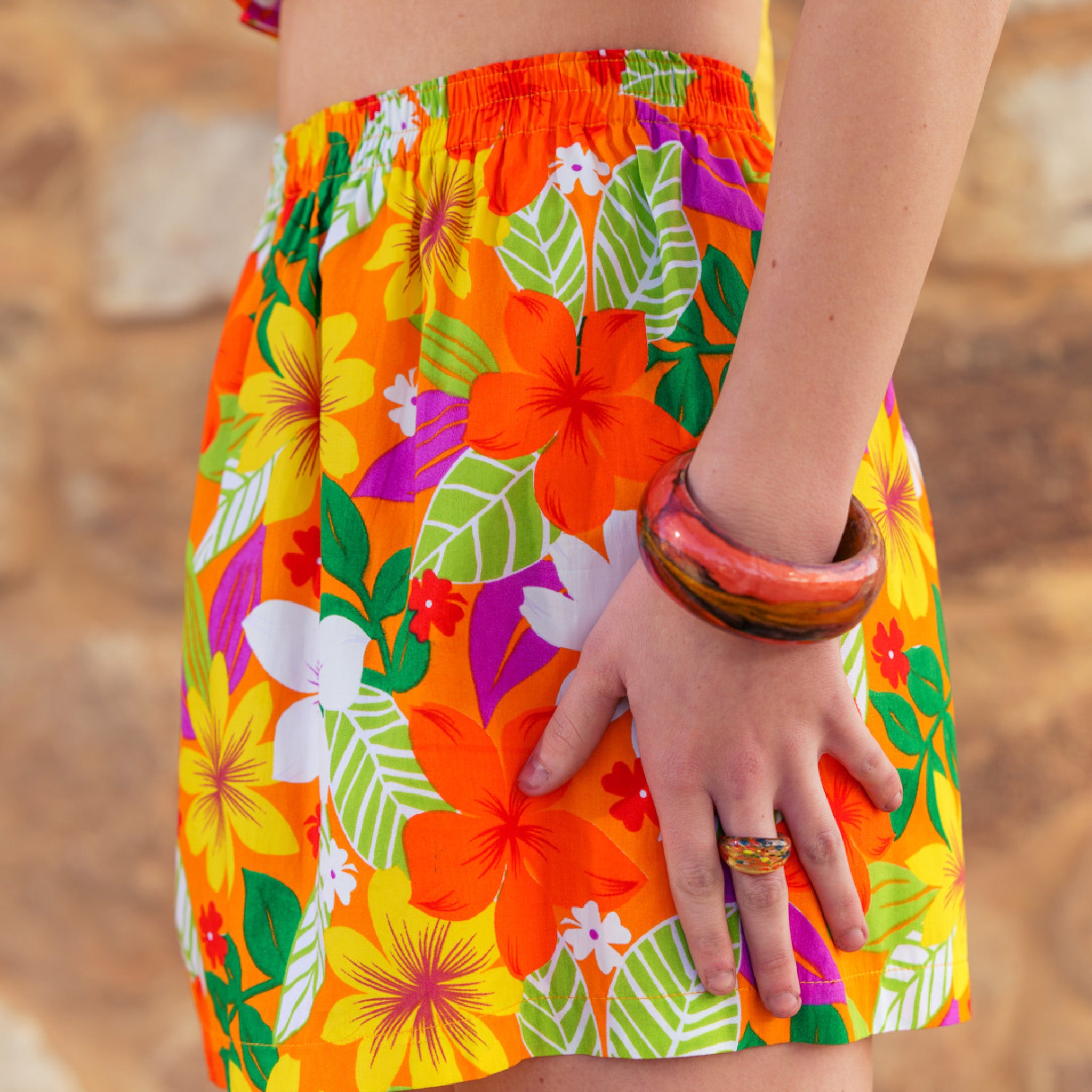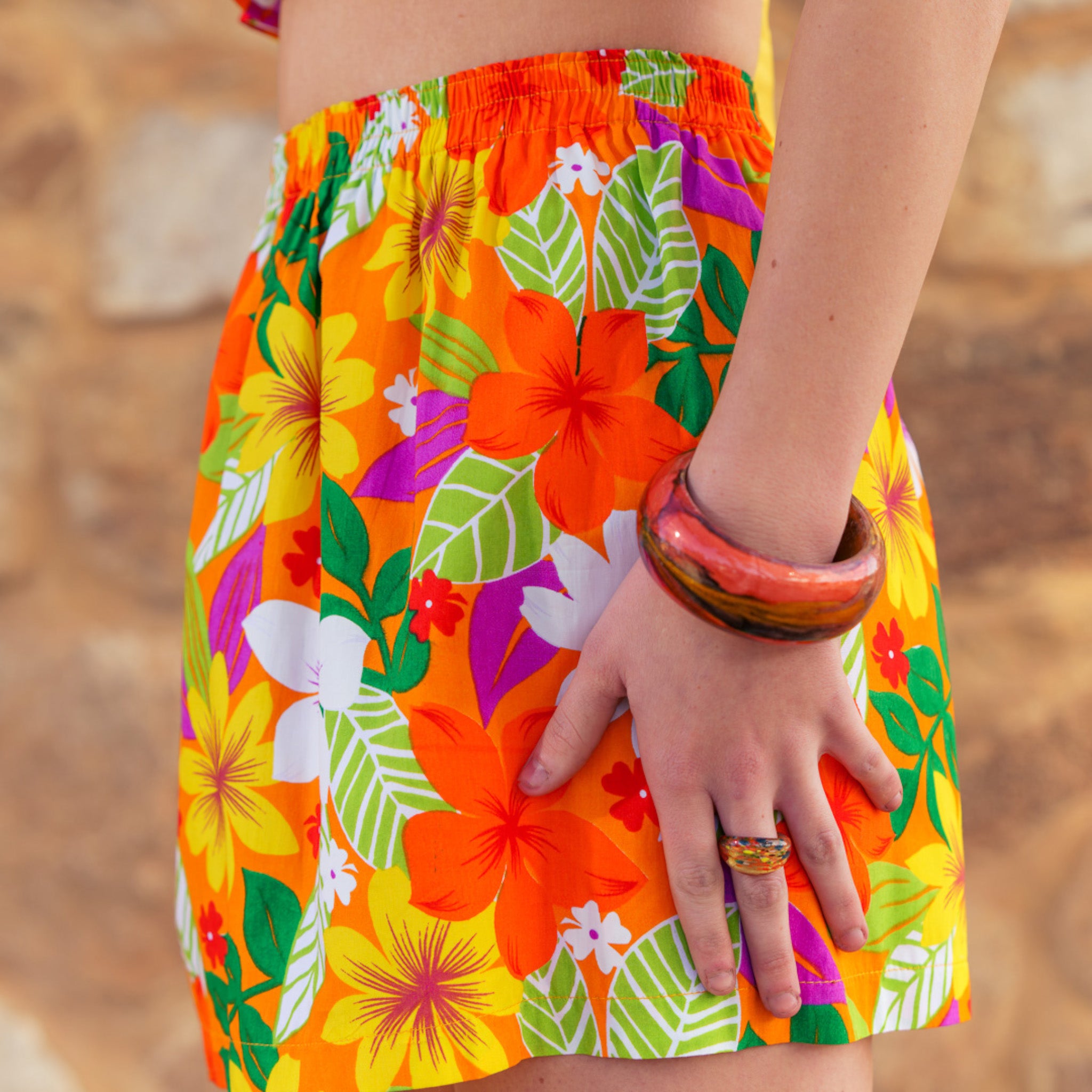 Sophia
$33.00
Or make 4 interest-free payments of $8.25 fortnightly with
More info Or make 4 interest-free payments of $8.25 fortnightly with
More info
19127S
This fabric is a pure cotton, featuring a distinctly tropical, all over floral design. Hibiscus flowers, in oranges, reds and white, with leaves in emerald, white, purple and lime. A riot of colour that makes you want to get out and have fun! Book that holiday!! Make up a party for a long lunch, Hunter Valley or the Barossa, sounds great. It's a print that makes you want to just get out and enjoy yourself!! And why not.
Bralette - with frill 

 We're in love!! This bralette is just the cutest piece.  The striking print is beautifully complimented with a lovely frill at the bottom of the band. The citrus coloured elastic straps, which crossover at the back, pass through side loops, and tie in a bow, ensure a really comfortable fit. This top is also fully lined.
Model wears a size small
Bralette - bead trim
 Giving us some serious festival vibes - this cutie is the same as above, except instead of the frill, it is finished with a rich yellow, woven band with clear, teardrop  tinted beads. Decisions, decisions! 
Please note, for bralettes, the size does not affect the sizing around the waist or over the shoulders, as the straps are completely adjustable. Size only relates to cup size.
Size Small - A cup. Medium - B/C cup.  Large - D cup.
Model wears a size Medium.
Skirt
This mini skirt allows you to make up a set, in this stunning, tropical print. The elasticized waist has a soft gather, and comfortable fit. Fantastic to go with the bralettes, or a white croped T-Shirt, create your own gorgeous story. This print is great with so many different combinations, you'll want to wear it again and again. Have lots of fun with these options!
Model wears a size small.
 Care
 Hand wash separately, and gently, in cold/warm water. Use a little mild laundry liquid. Gently swish your garment around in this water.
Do not bleach or dry clean. Do not wring or twist the garment.
Rinse in clean water.
Gently roll up the garment to remove excess water.
Hang out in the shade to drip dry. Do not tumble dry.
If ironing, use a moderate setting, and do not iron over trims, or elastic loops and straps.