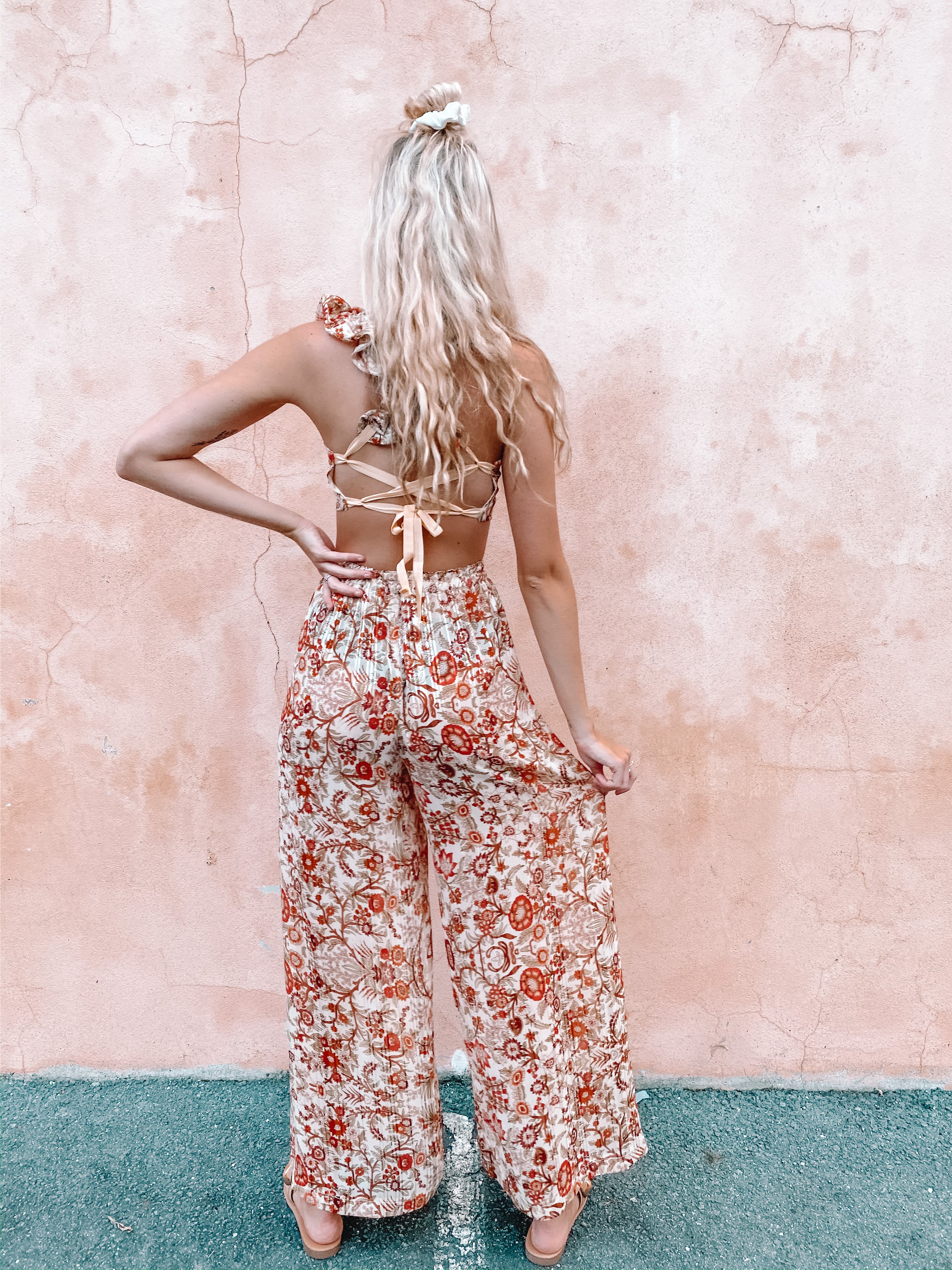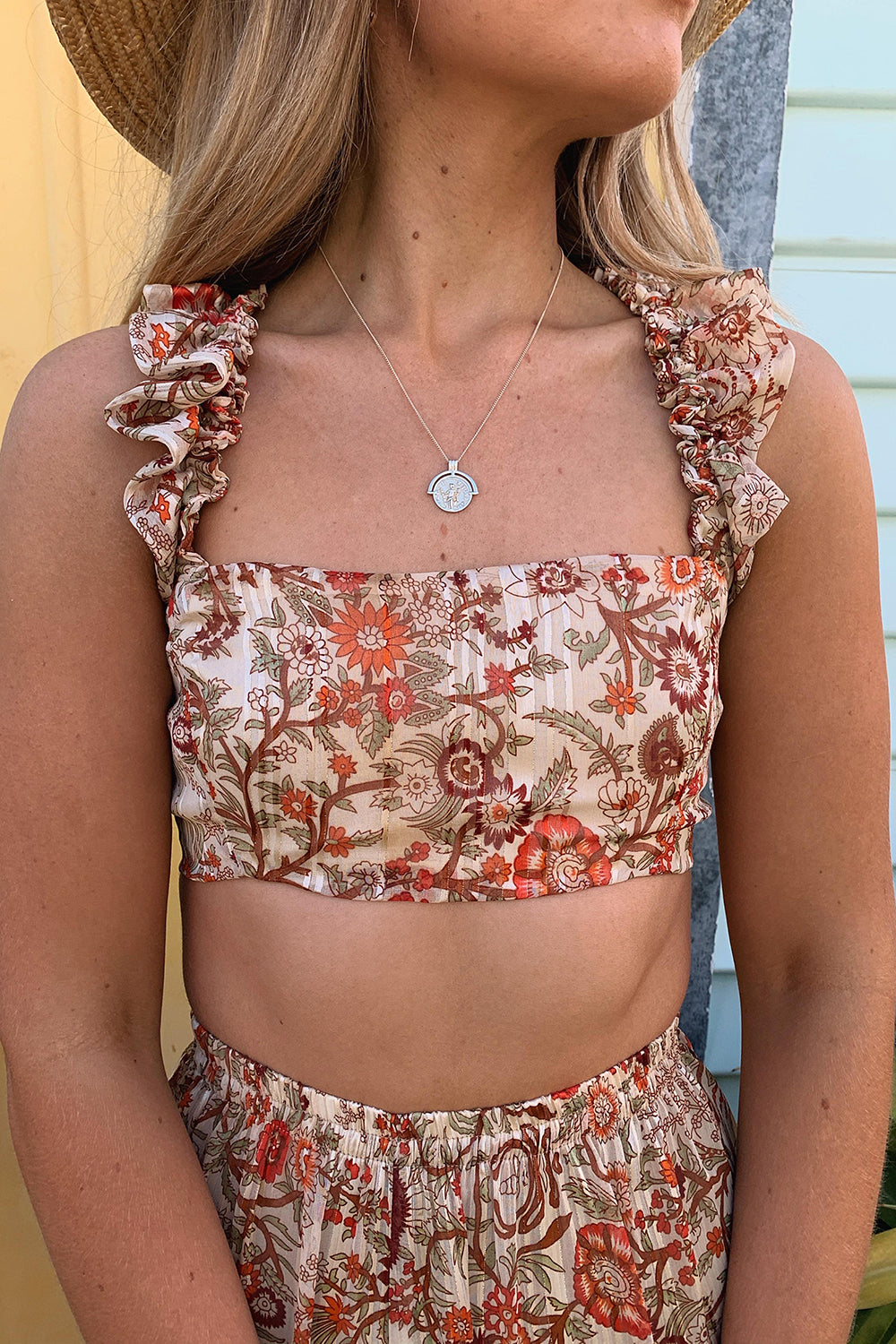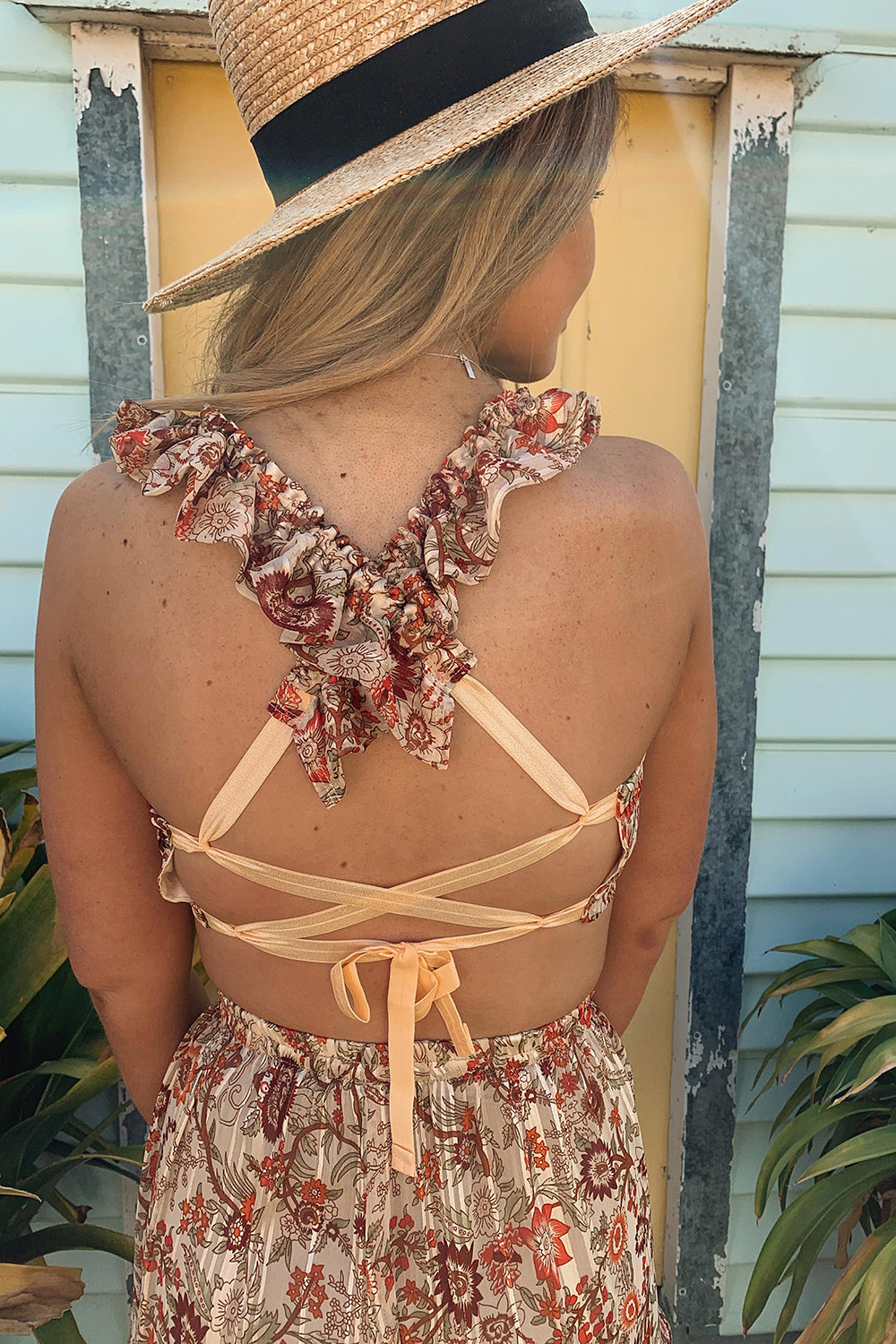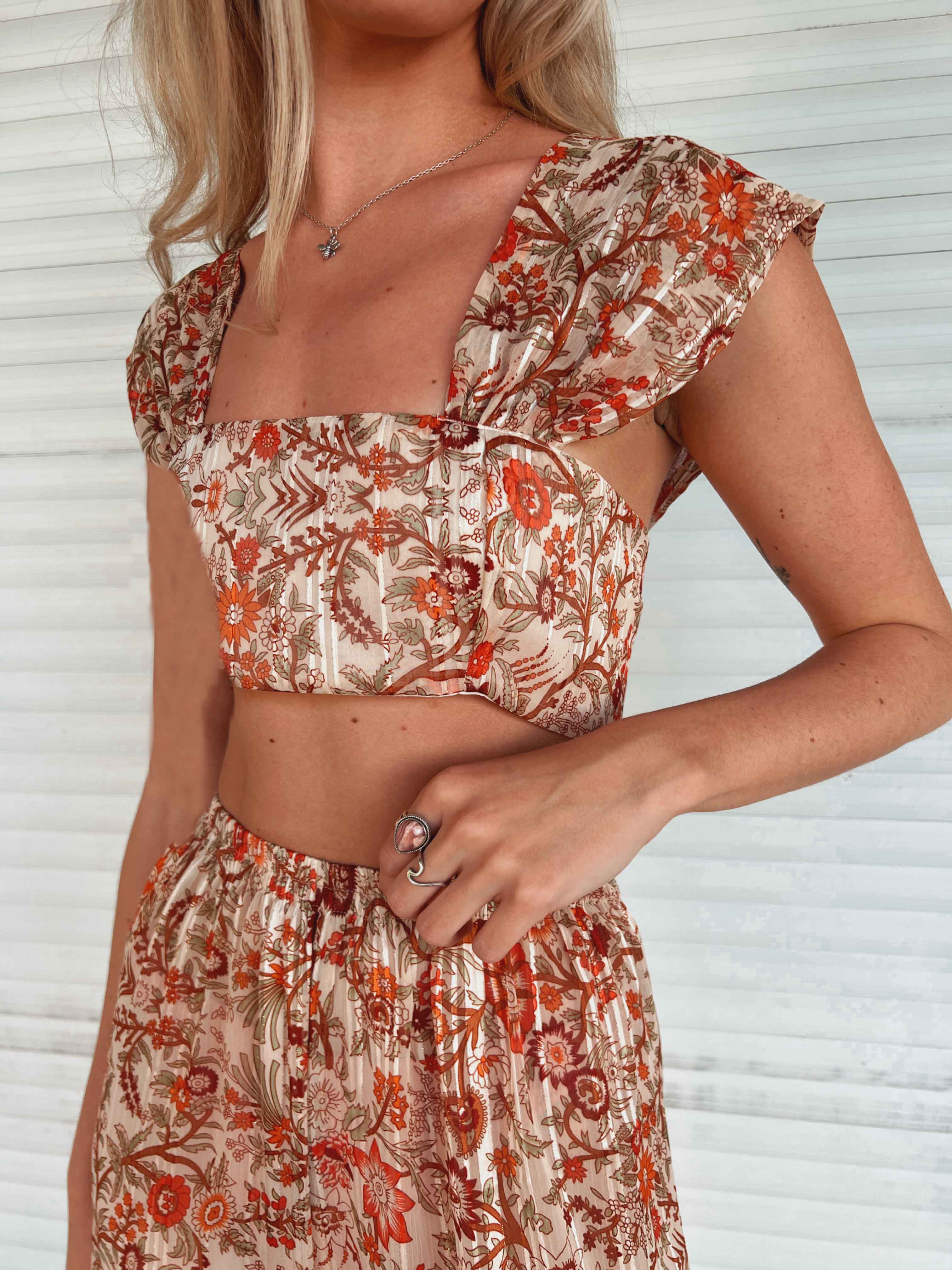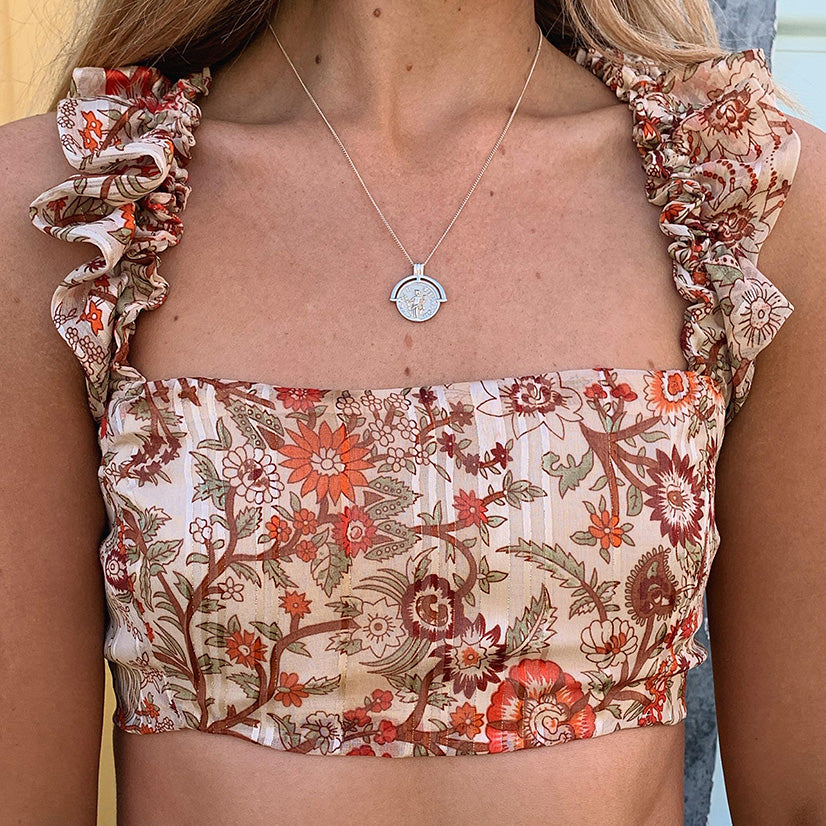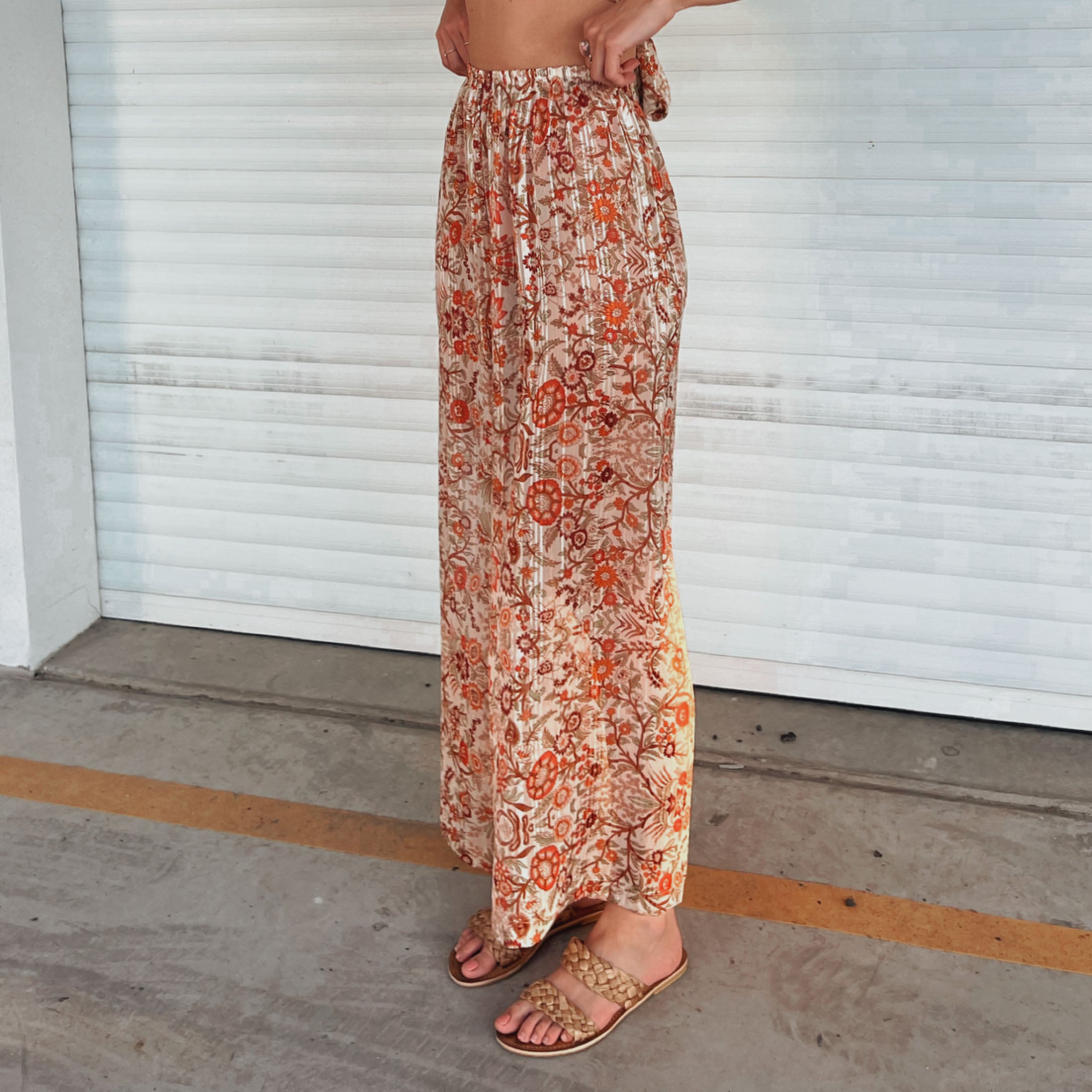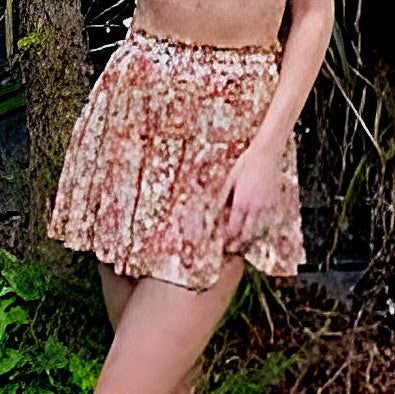 Tigerlilly
$65.00
Or make 4 interest-free payments of $16.25 fortnightly with
More info Or make 4 interest-free payments of $16.25 fortnightly with
More info
19145S
eaturing a really amazing mixed floral print. Assorted mandarin flowers on a soft cream background. 
It's a semi-sheer, easy care polyester. A soft flowing georgette fabric, with a subtle gold lurex thread casually running through the design.
Butterfly Crop
Straps, with butterfly style detailing over the shoulders, and crossover ties at the back, it's beautiful to look at, every which way. This gorgeous top is completely adjustable because of the elastic straps and side loops.
We've fully lined this crop for your added comfort.
Pair with the Tigerlily Pant, skirt or your favourite pair of denims. Now you're ready to focus on just having a great time!

Crop - vintage style straps
The feature vintage style straps are wide, soft and comfortable. These cross over at the back twice. Firstly through the top loops, then crossing over  again and passing through the second lot of bottom loops, and then tie into a soft bow. It provides you with a snug fit and beautiful back detail, which means you can show off both front and back! The sides of this crop are extended for extra coverage. The crop is also fully lined. Match up with the pant or skirt and looking fabulous was never so easy.
Skirt
A really fun little item! Soft frill along the top with a full gathered lower panel of the skirt. There is an elastic waist for lots of comfort which makes this such a terrific piece. great as part of the set or with any of your favourite tops. If its cool just add a crop jacket and you're still going to make an entrance.
Skirt length: S/M 38cms   L 47cms
Pant
Ideal for dressing up or keeping the whole thing casual, it's all up to you. We love this relaxed style! Great for eveyday events, or dress them up for that special night out.
They're light and flowing, with an elasticized waist, so they're super comfortable.
Team these with the crops, for a look that will take you anywhere.
Models wear size small.

 Care
Gently wash in luke warm water.
Rinse and gently squeeze out excess water. 
Hang out to drip dry.
Do not bleach, wring or dry clean.